Watch for BG & Poker On Board XII (Jan. 2015) details this July
Backgammon & Poker On Board XI
Read the 2013 cruise report HERE.
SOUTHERN CARIBBEAN CRUISE TOURNEY
Ft. Lauderdale to Princess Cays, Curaçao, and Aruba
One Week Cruise from $XXX pp/dbl.occ.
(plus taxes)
19–26 January 2013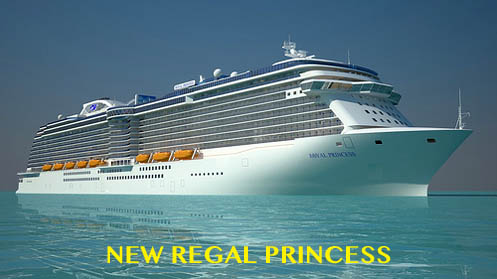 DOWNLOAD AN INVITATION
FREE $500 CAPTAIN'S TOURNEY*
Featuring $40 Texas Hold'em Poker Event (evenings after dinner)!
Directed by CHICAGO BAR POINT CLUB in conjunction with CRUISE CONSULTANTS
E-MAIL FOR MORE INFORMATION
<> CHECK OUT THE CARIBBEAN PRINCESS

---

You've worked hard all your life to get ahead. Now it's time to leave it all behind. No day-timers, no cell phones, no shoes. It's remarkable how a simple thing like walking barefoot on a beach can make you feel like a brand new you.

And while you're letting theCaribbean's intoxicating beauty go right to your head, Princess is wining and dining you and treating you like the most important person on earth. Princess has created a free-flowing atmosphere that lets you do "what you want, when you want."

Backgammon and Poker events are designed so as not to interfere with your vacation. You can play as little or as much as you like.

So join us for a winter vacation as we cruise the warm Caribbean seas in search of fun, sun and good dice.
---
Cruise Prices
Prices are per person based on double occupancy and include all meals and entertainment on board.
Government fees and taxes extra.
Inside (160 sq. ft.).............$Call—(309)699-6005
Ocean View (172 sq. ft.).........$Call—(309)699-6005
Balcony (260 sq. ft.)............$Call—(309)699-6005
Mini-Suite (323 sq.ft.)..........$Call—(309)699-6005
MAKE REFUNDABLE 20% DEPOSIT NOW. FINAL PAYMENT IS DUE 20 OCTOBER 2012
For more cruise information, contact Sue Will of the Cruise Consultants (309) 699-6005 or (800) 478-0433.
---
Divisional Entry Fees
Main: $40. Reentries are $20. 90% return. Trophy event.
Caribbean Jackpot: $300. 90% return. Trophy event.
No Limit Texas Hold'Em Poker: $40. 90% return. Trophy event.
*$500 Captain's Tourney: FREE to all Main tournament entrants reserved through The Cruise Consultants
---
Main Tournament Format
4-player knockouts will be held throughout the week on board the Crown Princess. 5-point matches. Each knockout winner receives a portion of the prize pool and qualifies for the Friday playoffs. Remaining prize money in each division will be divided thusly: Winner 70%, Runner-up 30%. Payouts will be adjusted to include semifinalists if the number of qualifiers exceeds 32.
---
7-Day Roundtrip Cruise Itinerary
DATE..............PORT..................ARRIVE.......DEPART
Sat., 19 Jan......Ft. Lauderdale, FL.................Ship sails 5:00pm
Sun., 20 Jan......Princess Cays (9am-4pm) Optional tourney play on board 2pm
Mon., 21 Jan......Tournaments, Chouettes, & "Fun Day" at sea
Tue., 22 Jan......Curaçao...............1:00pm......10:00pm
Wed., 23 Jan......Aruba.................8:00am.......5:00pm
Thu., 24 Jan......Tournaments, Chouettes, & "Fun Day" at sea
Fri., 25 Jan......Last qualifyig times. Tournament Finals on board
Sat., 26 Jan......Ft. Lauderdale, FL....Disembark after 7:00am
---
Particulars
1. Chicago Bar Point Club in conjunction with The Cruise Consultants reserves the right to refuse entry to anyone.
2. To participate in this tournament you MUST reserve your cabin through The Cruise Consultants.
*3. The first 64 persons to preregister with The Cruise Consultants and subsequently enter the Main tournament will be invited to participate in the free CAPTAIN'S TOURNEY. 1-point matches. GRAND PRIZE IS $500.
4. PLEASE BRING YOUR BACKGAMMON BOARD. For additional tournament questions or to request a printed invitation:
Bill Davis (773) 583-6464 – bg@chicagopoint.com
Amy Trudeau (847) 933-7720 – atrudeau@loebermotors.com
---
Past Champions
YEAR....BG ON BOARD OPEN....CAPTAIN'S TOURNEY...CARIBBEAN JACKPOT...POKER
1986....Yamin Yamin.........Dennis Culpepper
1987....Yamin Yamin.........Rosalie Frank
1996....Lee Genud...........Kati Pratt
1998....Hossein Zafaranian..Marty Weber
2000....Kit Woolsey.........Emil Mortuk.........Kit Woolsey
2003....Kit Woolsey.........Mike Friedman.......Kit Woolsey
2005....Woody Woodworth.....Michael Davis.......Baron Vernon Ball
2007....Kit Woolsey.........Nora Luna Righter...Bill Davis..........Jake Massler
2009....Pia Jeppesen........George Morse........Doug Roberts........Joe Miller
2011....Mike Sutton.........Kit Woolsey.........Kit Woolsey.........Chris Knapp
2013....Kit Woolsey.........David Rockwell......Steve Hast..........Carl Dell
---