GENERAL INFORMATION
Backgammon GALORE!
The setup and rules of the game in six languages, glossary, FAQ, annotated matches, variants, etiquette, and backgammon humor. There are more than 700 articles.
GammonVillage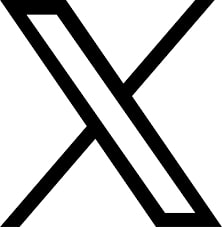 Large interactive backgammon portal. Read the online magazine articles and shop for boards, books, and software.
GammonLife
Free worldwide community website by Michael Strato has tournament results, pictorials, interviews, and articles to improve your game. Backgammon LIFE is a private Facebook group.
Backgammon from Wikipedia
Article from the free Web encyclopedia that anyone can edit, with translations in ninety languages. There is also a Wiktionary glossary of backgammon terms. There are other backgammon portal sites in Bulgarian, Czech, French, German, Greek, Hungarian, Japanese, Polish, Portuguese, Russian, and Spanish. There are webpages with lists of categorized backgammon links in Dutch and Hungarian. For help with translations try Bing or Google.
rec.games.backgammon
Graphical newsreader interface for the Usenet newsgroup for unmoderated discussion of all facets of the game. Postings are also accessible on the Web at Google Groups and NARKIVE. The Stick Rice - moderated BGonline Forums

site is back online. Some of the better past contributions as of April 2013 are saved at the Backgammon Galore! Forum Archive. The Two Plus Two backgammon forum is hosted by former World Champion Bill Robertie. Join the backgammon discussions at Quora

, Reddit,and Twitter #backgammon.
---
CLUBS & TOURNAMENTS
Mark Your Calendar
Up-to-date listing compiled by Carol Joy Cole of upcoming, live and online backgammon tournaments around the world. Check her International Tournament Results webpage for the lists of winners from major events worldwide. Carol also runs the annual Michigan Summer Championships ABT tournament. For many major US tourneys results are also posted at Backgammon Match Results.
World Championship Tournament


Held annually since 1976 in Monte-Carlo, Monaco. See the historical list of World Champions from 1967 to the present. Watch a video of the 1985 event and match videos at the YouTube channel. Also see the Monte-Carlo Backgammon Association
World Backgammon Association


Organization founded by Chiva K. Tafazzoli dedicated to promoting the game internationally which supported the European Backgammon Tour and now supports the Sunshine and Holiday Backgammon Tournaments . Chiva is a co-founder of the FTbgsystem Web-based tournament management application which also has mobile applications for Apple and Android devices.
World Backgammon Federation


"The international voice for our favourite game." These are the current member nations. See the worldwide club locator and player ranking .
World Backgammon Internet Federation


WBIF International is an internet based organisation which provides a framework to participating nations to organise and manage online National Championship tournaments. Matches are played at the BG Studio Heroes server. The WBIF provides and maintains a database of error-rate based rankings for all players participating in international WBIF events.
Worldwide Backgammon Federation
Organizers of the the Merit Open International

in North Cyprus and other European Championship tournaments. The WBF General Secretary is Marco Fornasir. Tournaments in the UAE are organized by Mindskillz FZCO, the exclusive agent for the WBF.
World Series of Backgammon


Televised high-stakes tour events. Watch some of the top recorded matches on vimeo at WSOB TV.
US Backgammon Federation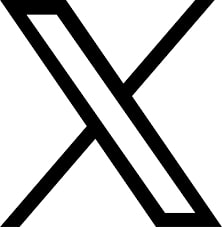 Not-for-profit organization to "spread awareness, provide education and offer quality play experiences. Based in the US but serving players from around the globe." Members play in the Online Tournament Series. Find a local club for live play where available at the USBGF Affiliated Club Network directory. See the official USBGF Tournament Rules. Watch streaming live and recorded tournament match videos at the USBGF channels at YouTube and Twitch.
American Backgammon Tour


Current calendar of events. The Larsen/Silliman U.S. Backgammon Ranking is based on tournament points won by players over a five year period. Before your first live ABT tournament it may be helpful to read 31 Things You Need to Know.
USA Backgammon Clubs
An up-to-date listing with links to websites for active clubs in the United States. Also check the clubs directory at BackGames.org. Find other players in your area at a Backgammon Meetup group.
U.S. Clock Rules and Procedures
The official set of tournament rules which require the use of clocks with the Simple Delay time control feature. Also see the suggestions on clock ethics.
Tournament Clocks
DGT Web Shop sells a variety of digital timers suitable for backgammon. Some other popular digital game clocks are sold by Chess House, Kaoori, TempestClock

, and ZMartFun. For iPhone/iPod devices the Merkmatics Chess Clock app may be downloaded at iTunes. Some other game timer apps for iPhone/iPad are A1 Game Clock and BG Buddy. For Android devices there are many free game clock apps to download at Google Play. The free Widows Phone Chess Clock app can be used for backgammon. Free to download is AGClock for Windows, which also includes a scoreboard.
Nevada Backgammon Association


Organizers of the two largest tournaments in the USA, since 1991. Live tournaments have been temporarily suspended at the Northwest Las Vegas Backgammon Club.
Gammon Associates


Runs tournaments twice a week in the Los Angeles, California area since 1978.as well as the annual California State Championship tournament . Other California clubs are located in Orange County, Sacramento, and San Diego.
DC * Metro Backgammon


The Mid-Atlantic Backgammon Club meetup group with weekly online only lessons and tournaments. Sunday afternoon live tournaments are held by the Beltway Backgammon Club in Arlington, VA, close to the Washington DC Beltway. The nearby Northern Virginia Backgammon Club has weekly tournaments. In Maryland, live tournaments are held monthly at MDBackgammon. Events at the Baltimore Backgammon Club have been cancelled.
Canada Backgammon Foundation
Non-profit organizers of group tournaments and workshops, which was established in 2016. There are websites for unaffiliated clubs in Montreal , Ottawa, Quebec, and Vancouver.
Backgammon Club Costa Rica


There are also Facebook pages for clubs in Argentina , Jamaica, Mexico, Peru, St. Croix, and Uruguay.
International Clubs Directory
As updated by club directors at the database site backgames.org. For the UK and the Republic of Ireland there is a clubs map. Also find other players where you live at a Backgammon Meetup social group.
UK Backgammon Federation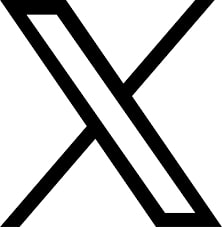 There is an archive of UKBGF match videos. The former British Isles Backgammon Association (BIBA) still maintains content on google drive at BIBA Stuff and BibaFix as well as on Facebook and Twitter. The London Players' Backgammon League is for individual players. The Bognor Backgammon Club runs the Sussex Challenge Cup event. There is a backgammon competition as part of the annual Mind Sports Olympiad held in London. There is a Facebook page for MSO.
Danish Backgammon Federation


Organizers of the Nordic Open tournament. Other Nordic national groups are the Finnish Backgammon Association, Norwegian Backgammon Federation, and Swedish Backgammon Federation.
Japan Backgammon Association


Website with lots of general backgammon information, mostly in Japanese. The annual Japan Open in Tokyo is the biggest tournament in Asia. Watch recorded Japanese tournament match videos saved on kinchan and more on YouTube.
Australia New Zealand Backgammon Federation



Recent merger of two national associations formed to encourage the growth of the game in both nations. See the websites for live and online play around in New Zealand . Visit Syd Moore's Chouette Club on Facebook for "backgammon news and entertainment. "
Start Your Own Club
Tips from Bill Davis on forming and operating a local backgammon club.There are also recommendations from Michael Crane. Or you could also organize a new Backgammon Meetup social group. For Swiss-style tournaments use the MoreSwiss site to facilitate pairings and post standings. To generate tournament brackets and report match results online, use one of the free web tools Challonge!, CommonNinja, DrawBoss and GammonPoints. A different tournament format to try for 4 to 16 players is BG+3 .
Backgammon Masters Awarding Body


The BMAB confers mastership titles and proficiency level certificates based on calculated error rate performance (using eXtremeGammon) in live clocked matches in tournament conditions. For actual performance in tournaments there is a Backgammon World Ranking Excel Online spreadsheet and BWR Facebook group page.
GIANTS of Backgammon
The world's best as voted by tournament directors and other championship-level players. Some Giants past and present who have their own websites include Victor Ashkenazi, Nack Ballard, Jake Jacobs, Paul Magriel, Michihito "Michi"Kageyama, Mochizuki "Mochy"Masayuki, Dirk Schiemann, Robert Wachtel, Elliot Winslow, Akiko Yazawa, and Zdenek Zizka .
Backgammon Winning Women


Group promoting "womens's particpation,place,and preeminence in competitive backgammon" There is a private Facebook group Backgammon Women Network .
Internet Backgammon Database
Collection of profiles of players who compete in live tournaments around the world. Pictures of players in action from tournaments years ago are at BackGam.com, Backgammon Central, Bg-Info, and GammonLife.
Máté Fehér Backgammon
Producer of professional videos and live streaming from tournaments all around the world. Also see Máté's list of other backgammon tournament video channels. Rainer Birkle has listed links to over 120 video channels

for clubs, tournaments and strategy.
The Voice of Backgammon


Provides live streaming when available with commentary by Larry Shiller and other experts for match videos recorded at major tournaments. Watch at twitch.tv. Computer-analyzed matches with commentary from past tournaments is here
International Collegiate Championships


Tournaments and lessons to raise awareness of backgammon in the collegiate community throughout the world.
---
STRATEGY
Backgammon Studio 5.0


Free interactive website by Terje Pederson to replay over 7,000 recorded matches and test your skill with challenging quizzes. The biggest online backgammon database. Watch the many introduction and match videos. Play your own online matches at Studio Heroes. Here is a User Guide .
CheckerPlay.com


A large categorized collection of computer-analyzed positions and problems. BGtrain is another free interactive website with a large database of positions, which is also on Facebook. There are quizzes at Chow's Checkerplay Challenge . Serge Nicholas has posted in French a ten position Test. Use your Android device for training with the Backgammon Learning apps by gammonfreak.
Position of the Day
Blog of interesting positions analyzed by Chris Bray, former backgammon correspondent for The Independent newspaper in the UK. Follow Chris on twitter. There is a public facebook group forum to discuss backgame positions at All about Backgame

. Gamer Cafe has a free online position evaluator. You can download pdf files to print position cards from Voice of Backgammon.
Backgammon for Beginners
A tutorial (and perhaps a refresher for some) by Michael Crane. Sean Williams of UKBGF has posted Five Ways to Improve your Backgammon. Some other valuable tips on strategy are shared at the websites of experts Michael Bo, Tak Morioka, and Piranha. Instructional blogs are posted by Robert Andersson, Backgammon for Beginners, Backgammon Camp, Big Money Bill, The Dorbel Daily, Dubrovnik, Baron Gossett Eule , GammonGo, Nori, Richi, and Bill Robertie.
The Backgammon Learning Center


Private lessons taught by Phil Simborg and other expert tournament players. Phil has posted "A Simple Quiz ..." at slideshare . On YouTube there are teaching videos and podcasts at the Phil Simborg channel and Backgammon Learning. The Backgammon Tutor website has short interactive topical lessons for all skill levels taught by the pros at MindGamesCenter.
Lessons by Mochy
Slide presentations as given by Super Grandmaster Masayuki Mochizuki at various tournaments. Also see his Gammon.TV page on Facebook. On YouTube the Mochy channel has videos of recorded tournament matches.. Also read Mochy's blogs Backgammon Exam, Backgammon Study, and Backgammon Today.
Backgammon Coaching


Private lessons from grandmaster
Zdenek Zizka
, who has his own
YouTube channel
. Watch teaching videos and tournament match recordings on the YouTube channels of
Backgammon is Beautiful

,
Nick Blasier

,
Alex Eshaghian

,
Roberto Litzenberger

and
Backgammon University

. French champion Raphael Rosalba of
Backgammon Academy
.teaches in-person group lessons.
FlashBack

Free backgammon flash cards for learning at all levels by Jeremy Bagai. Download the free Cram.com mobile app to study or create Backgammon flashcards on your phone. There are website flash cards to study the best plays for 150 postions. Generate and read computer flashcards for any subject with Anki.
GammOnLine Article Index
Archive of articles published between 1999 and 2003 at GammOnLine, the online magazine founded and formerly edited by Kit Woolsey. Subscribers to Kit's GammonU can retrieve past issues, post messages to the discussion board forum and take part in interactive online matches (OLM) versus Kit.
The Opening Rolls
First roll analyses by Tom Keith. Also see Christian Liebe-Harcort, Opening Ceremony, Phil Simborg, and Wikipedia. Entire books devoted to playing the opening rolls have been written by co-authors Nack Ballard and Paul Weaver and by Bill Robertie .
Mastering the Second Roll
Free paper by Jeremy Bagai on replies to the opening roll. Also see the analyses at Backgammon Galaxy eBook, Tim Chow, eXtreme Gammon, Axel Reichert ,and Albert Steg . There are CRAM website flashcards to help you learn to play the best second roll responses against splits and with doubles. Then you will be ready to study the 23,331 positions with 3rd Roll Master software, which has a free trial version.
The Pip Count
Review by Michael Crane of various methods for easier and faster counting. Also see the counting and race analysis techniques of Art Benjamin, Dean Gay, Jack Kissane, Nigel Merrigan, Axel Reichert, Jean-Luc Seret, Sho Sengoku, Edward O.Thorp, Bob Townsend, and Walter Trice.
Exact Bearoff
Title of free program by MDG Software to download for calculating the percentages for bearoffs with up to nine checkers per side. Matussek shows how to calculate exact game winning chances for bearoffs. World Champion Mochy has posted his slideshow lesson on Bearoff cube action. François Tardieu has Bearoff Tips at DMP.
Match Equity Table
Find your percentage chances of winning from any match score as calculated by Kit Woolsey. Other tables in use are Mec26 and Rockwell-Kazaross. Applications of the table data are discussed by Tom Keith, Fabrice Liardet, and Stephen Turner.
Database of BG Matches
Download or upload recorded matches to Othello's large online collection. Other collections of recently recorded and computer-analyzed matches between top tournament players are stored at Svilo.com and Warpgammon. Replay the championship matches at Hardy's Match Archive.
Digigammon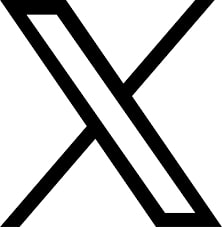 Automatic backgammon transcription system. Download the mobile app to transcribe your own games that you record by webcam to get an eXtreme Gammon compatible file to analyze. Watch the introduction video. Also functions as a separate timer and scoreboard on your mobile device. GammonSnap

is a phone app to capture and analyze positions using advanced image prosessing. Another way to transcribe and analyze matches you play and record is with Backammon Transcription Service .
JBS Quiz Contests
Posted with rollout solutions by the Japanese Backgammon League. Annual Backgammon Festival Othello Quizzes are posted for 2015, 2016, 2017, and 2018 and 2019 . Watch solution videos for Othello Quiz 2017 Part 1 and Part 2 .
Cube Quiz 1000


Study cube actions that have been blundered by world-class players. Backgammon Encylopedia Vol. 2 by Kit Woolsey focuses on cube reference positions.
---
COMPUTER PLAYERS
eXtreme Gammon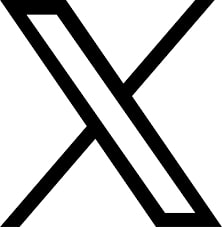 World-class artificial intelligence-based game player and analysis tool for Windows OS and as an online opponent at the GammonSite server. For play and analysis on mobile devices there is XG Mobile for Apple iOS. Aurele

is an XG Theme Builder. Rain Bilderbeek has created many new high resolution vector-based board designs . Join in the Humans vs. XG public group match on Facebook. Discussion of the the rationale of XG moves is at the Backgammon Logic group page.
GNU Backgammon


Download and install the free open source neural net software for championship-level play and analysis. The program has precompiled versions for Windows and MacOS X and also runs on Linux and Sun Solaris. Additional information may be found at the GNU Backgammon portal. User help is available from All About GNU, Documentation Wiki, and Guided Tour.
BGBlitz 2.9.2
February 2022 update of the neural net backgammon player which has won the Gold Medal at the Computer Olympiad. Replay saved games and calculate cube strategy for matches with this bot which runs on Windows 64-bit, Macintosh OS 10.10 and Linux. Features include real-time tutor, Dailygammon support and Longgammon. There are a wide variety of board design themes. A version for cell phones and other mobile devices is BGBlitz2Go. Read an article about the making of BGBlitz2Go.
Ariston Backgammon
A neural net-based shareware Windows game program. Other artificial intelligence shareware game programs for Windows are 3D Backgammon, Backgammon Classic Pro 8.5, Backgammon Intelligence, Bob's Backgammon 2.0, and Snowie. The freeware Quick Backgammon by Geert Verkade for Windows PC has a separate Random Rolls Creator file to download. The free Monte Carlo neural net player also has a Backgammon-To-Lose version.
HC-Gammon
Play on the Web against an evolved neural network computer. The training of HC-Gammon at Brandeis University is discussed in the Wired magazine article "In Search of the Electronic Brain." Also try the free online GAMMONLAB interactive board for neural net analysis of positions and your online matches. Just click to start play against the Java-based Web computer players 247 Backgammon, Arkadium, by-art.com, Minigames, and Motif.
TD-Gammon
The expert-level neural network program, which was developed in 1992 by Gerald Tesauro for the IBM OS/2 operating system only. Read more about TD-Gammon and the early programs inspired by it, such as JellyFish, at Jay Scott's the neural net backgammon programs from 2001. In his article from 1980 Hans J. Berliner duscusses his BKG9.9 ComputerBackgammon

program which defeated the human World Champion. Mark Higgins discusses his attempt to build a neural network-based bot at Computational Backgammon. Watch the video AI and Backgammon.
MaxGammon
Shareware program by StrongGames which offers a choice of opponents: human, computer or network game over LAN. Another programs with this feature is TLK 3D Backgammon Unlimited.
David's Backgammon
Download the Windows or Macintosh version of David Byrum's shareware game program with speech recognition capability. There are also versions for iPad and iPhone. Other backgammon game programs playable on Macs are BGBlitz, Hardwood Backgammon, and Masters of Backgammon.
iGammon
Game application developed by Tom Keith for iPhone,iPod touch, and iPad. Read Tom's article. Other computer opponents for Apple mobile devices are Art Deco Backgammon 3D, Backgammon by George, Backgammon Gold, Backgammon Guru Pro, Backgammon NJ, Backgammon Pro, Backgammon V+, iTavli, Masters of Backgammon, and XG Mobile.
True Backgammon HD for iPad
Download the fully featured game app in English and German for play against the computer (BGBlitz) or against a friend. Other game apps for iPad are Backgammon Guru Pro, Backgammon NJ HD, and XG Mobile.
Backgammon for Android
Shop the Google play store for many game apps to download. Also for Android see Backgammon NJ, Backgammon V+., .
HTML5 Backgammon
Play for free against the computer AI at the Famobi website.There is also a game of the longgammon variant with a sushi theme.
Backgammon for Windows Phone
Backgammon, tavla, tavli and dice apps to download. Many are free.
Backgammon for E-readers
Game app by Compulab. Another is the Agile Fusion Kindle tablet edition.
---
FIBS (First Internet Backgammon Server)
FIBS Home Page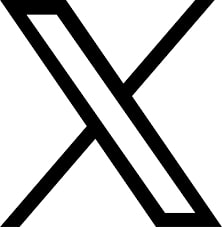 Official website and facebook for the free cross-platform backgammon server created in 1992 by Andreas (marvin) Schneider. To play, use the Telnet DNS address fibs.com:4321 or download one of the graphical interfaces. You can also use the java applet registration tool. Check the current FIBS connection status at FIBS Board or at FIBSdotcom on Twitter.
Fibsboard
Forum for discussions, news, pictures, archived files and online tournaments. Follow FIBSdotcom on Twitter. You can help edit the FIBS Wiki. For tournament information check FibsLeaGammon. Is FIBS an experimental tool for the study of induced dysfunction?
FiBzilla
Download the free Windows graphical client formerly known as 3DFiBs for play on FIBS and offline against the GnuBG bot. Other free clients are C4FIBS, DelFibs, Gibbon, RealFIBS and the original, FIBS/W. The shareware Beggar's Backgammon Terminal is a Windows-based graphical client by Gamer Cafe. The free FibsCE client was created for handheld computers with the Windows CE operating system.
JavaFIBS
Multi-platform Java-powered graphical interface for FIBS which works with Windows, MacOS, Linux, Solaris, AIX and OS/2. See the How to connect page. Watch the JavaFIBS video tutorials for beginner and more advanced users. MacGammon Online is an OSX FIBS client.
Backgammon Online
The first Internet-capable FIBS client for iOS devices. A client for Android devices is Lepton. A FIBS client is included with BGBlitz2Go 2.4.0 for most mobile phones which support Java. Client programs for mobile phones with Java/MIDP support are Odesys Backgammon 5.0.3 and MobileFIBS.
ONLINE PLAY SITES
Backgammon Galaxy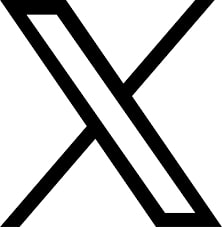 Community for online play with instant game analysis by eXtreme Gammon. Mobile phone versions may be downloaded for Apple

and Android

. Watch the lesson and match videos. There are Facebook groups for Backgammon News and Strategy. Purchase Tournament Coins at MindSkillz.
Backgammon Studio Heroes


Register to play at the second generation server from the Backgammon Studio match database site, where you can play matches against human or computer opponents and take part in tournaments, such as the World Backgammon Internet Championship . Here is a Terje Pederson to replay over 7,000 recorded matches and test your skill with challenging quizzes. The biggest online backgammon database. Watch the many introduction and match videos. Play your own online matches at Studio Heroes. Here is a User Guide

.
GridGammon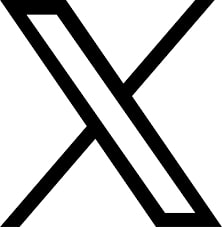 Download the Windows or Mac client software to play or watch for free. Play is available for tournaments, hypergammon, and nackgammon matches. Check the current GridGammon Status at the Facebook group page.
SafeHarbor Games
Download the MS Windows or Mac OSx software to play backgammon and other games for free, including the only programmed No Hit backgammon game available. Warp Gammon hosts many online tournaments. There are also leagues and ladders.
GammonSite


Play for free or as a paid member using GameSite 2000 software. You can also play the hypergammon, long gammon and nackgammon variations. eXtreme Gammon is an expert-level resident neural network player.
Nextgammon


Platform to play against real players for free or money. It also pays to play fee-based tournament backgammon and the many other games online at GameDesire, and Royal Games.
GameColony


Compete against other players for cash prizes in fee-based mini-tournaments. There are free Backgammon Live mobile apps for iOS and Android devices. The free app for Windows 10 is Backgammon Online GC. There is also a GameColony Backgammon-HTML5 web app where you can play using any new browser-either on a desktop or on a mobile device.
Masters of Backgammon


Free downloads for iOS, MacOS and Android for single and multiplayer games and tournaments.
VIP Backgammon


Play free online single and multiplayer games on your favorite device. Available on iOS, Android, Windows Phone and for Smart TV with full Facebook integration. Also see backgammon at VIP Games.
Backgammon Live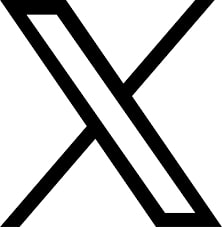 Free large multiplayer community for one-on-one games and tournaments at the website and with mobile apps for iPhone, iPad and Android.
AOL Games
Play free no-download backgammon, multiplayer or versus computer. Some other similar sites are Agame, Board Game Arena, FlyOrDie, GamePoint, GameTwist, GameVelvet, MSN , Nidink, and ZooEscape.
PlayOK
Free HTML5 (no download) multiplayer backgammon which works on mobile and tablet devices. Features automated tournaments,contact list, game records and instant messaging. For another site to play and chat, download the client software at Onlinebandit.
Novel Games


Free multiplayer backgammon and the variants duodecim scripta, gul bara, royal game of ur, senet,and tapa in multiplayer and single player versions. Another free site requiring no game download is Gamesgames.
Hardwood Backgammon


Play either against the computer or online anytime with people everywhere. Downloads for Windows, Mac OSX, iPad/iPhone, Android, Kindle Fire, Nook, and XBox 360. Earn Achievements for outstanding single player or XBox Live play.
Backgammon Buddy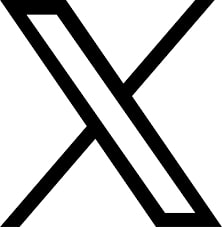 Play against the computer or a friend for free on any device with no download or ads. An ad free multiplayer game to download for Apple and Android devices is Friendgammon .
BackgammonNJ
Full-featured, high definition game which uses an advanced, neural network-based, artificial intelligence. There are versions for Android and Apple mobile devices. Play online matches with Apple's Game Center.
Vinco Online Games (VOG)
Download the Windows 10 server app to play backgammon and other games. There is also free multiplayer backgammon at MSN Games. With the free Windows 10 game client GreedyGammon you can play online or offline against a gnubg based computer player or connect and play with your friends.
Apple Game Center
Download the FaceMe Backgammon app by Quatrian to play on the multiplayer social gaming network for iOS devices. Other apps to download for play at Apple Game Center are Masters of Backgammon and BackgammonNJ.
DailyGammon


Free turn-based backgammon, where you need not be online at the same time as your opponents. Phone apps are DG Mobile for Android and Daily Gammon for Apple.
GamesByEmail
Free correspondence gaming for backgammon and other games. The free turn-based (non-realtime) backgammon at It's Your Turn is similar to playing by e-mail but using a graphical Web interface which requires no download or Java. Other free turn-based playsites are Bug Cafe

. BrainKing, GoldToken, Pocket-Monkey(tm), and YourTurnMyTurn. Richard's PBeM Server offers free backgammon, deadgammon, grandgammon, hypergammon, moloko, moultezim, nackgammon, plakoto, savoy, and spiro via e-mail.
Backgammon Live
Large Facebook community to play for free against your friends. Some other free backgammon game apps on Facebook are Backgammon Plus, CityGammon, PlayGem

, and Real Gammon Tavla. Znappy has multiplayer backgammon on Facebook, or for Apple and Android devices.
Backgammon Gold
Login with your social network account or use the Mobivention Game Service to play against the computer or online with chat. Cross platform supported for Android and iOS.
Backgammon Blitz for PlayStation
Online multiplayer or single local game program to download with versions for Sony PS4. Online multiplayer also requires a PlayStation®Plus subscription.
Backgammon Live
Multiplayer game for Symbian and Windows Phone devices. .
sweboard
Free Java client site to play backgammon and variants including the Swedish boardgame bräde. A site for German-speaking players is BrettspielWelt.
Case's Ladder
Challenge ladders and leagues for various backgammon servers are listed here and at MyLeague.com. Winsome's blog has An Introduction to Case's.
GamesGrid



Website restored as an online museum for the great backgammon server which closed in 2007. Now looking for programmers to bring it back to life.
---
PUBLICATIONS
PrimeTime Backgammon
Quarterly electronic magazine published by the US Backgammon Federation. Premium Plus members receive the print editions.
Chicago Point
"A Prime Source of Backgammon Information." Free online material and also many links to online casino websites. Back issues of the online version are stored here and here in the Internet Archive. Copies of all the print issues from 1988 to 2012 are archived here.
Ace Point Backgammon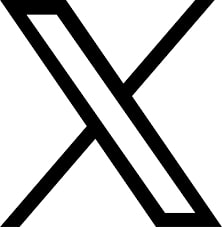 Online magazine of the worldwide community with news articles, tournament reports, event calendar, and equipment shopping. Become a member and play in AP Online Tour events. Watch current ongoing and previously recorded live-streamed tournament matches from around the world on YouTube and Twitch TV.
Backgammon in Print


Scans of many articles, brochures and entire backgammon magazines from the past. Find more articles about backgammon to read for a fee at NewspaperARCHIVE. Also check Google News for articles that mention backgammon. Search for technical journal articles with Google Scholar.
"The Chaos of the Dice"
"A backgammon hustler's quest to gain an edge." Profile of the late #1 Giant Matvey "Falafel" Natanzon published in The New Yorker magazine. Il Post has an article about Falafel in Italian. There is a six part YouTube video entitled Falafels Game.
Backgammon Bibliography
A compilation up to 2004 by Art Grater of books, articles and dissertations. Also see Backgammon Galore! Books and Hardy's Bibliography of books published either in English or German. Read previews of books that mention "backgammon" at Google Books. Search library catalogs worldwide at WorldCat.
The Gammon Press
Bill Robertie's website sells books by Bill and other authors. Another source for Bill's books is Cardoza Books. Also see the books at Jeremy Bagai's Fortuitous Press.
Theory of Backgammon ,


A comprehensive examination published in December 2021 by Dirk Schiemann of the theoretical structure which underlies all aspects of the game. Join the facebook discussion group

for this book. The classic Backgammon by Paul Magriel was published in 1976.
Backgammon Odyssey


A series of books by tournament champion Michihito "Michy" Kageyama. Marc Brockman Olsen has published the series Backgammon from Basics... , Pure Strategy, and Cube Like a Boss. Some other book webpages are Backgammon Adjusting to Match Play

,,The Backgammon Chronicles, Backgammon for Losers, Backgammon Funfair , The Backgammon Gourmet

, Backgammon Openings Book A, Backgammon Problems, and Color Me Backgammon. Chris Bray is the author of Backgammon for Dummies. Books by Chris Bray and Danny Kleinman are available from Lulu.com.
Backgammon Galaxy Books

<
The latest publication is Backgammon Master Class

by masters Masayuki "Mochy" Mochizuki and Marc Olsen. Other books are by Jacob "Stick" Rice and Zdenek Zizkova . Backgammon Master Class and Cube Like a Boss are also available as interactive e-Books.
Roadkill Books
Buy the very latest backgammon books from the online bookshop of top tournament players Roberto and Irina Litzenberger. Compare prices from many online stores for new and used books at Backgammon a la Carte, BooksPrice, Bookshop and Powell's. To purchase old, rare and out-of-print books search the current inventories at AbeBooks, Biblio. and The Cary Collection

.
Backgammon E-book
Download for free the 95-page electronic book by Stefan Gueth, How to become a Backgammon Hog. Another free book to download in pdf format is Everday Errors in Checker Pay by Dr. Baron Gossett Euler. Cube Like a Boss is an interactive e-book. There is a free open-content backgammon Web textbook at Wikibooks. Also check the many backgammon eBook titles available for Kindle and Nook Books e-reader devices.
Backgammon Board'O'Matic
Publish your own backgammon writings with this free online tool to generate board diagram images suitable for printing and inserting into other documents, including webpages. You can Generate a Backgammon Board Interactively with bglog by Simon Woodhead. Other tools are APBG.net Board Diagrams and the eXtreme Gammon Font . MindGames Center has instructions on how to post position diagrams from bots for discussion in forums and blogs. Use the Monte Carlo font to create backgammon diagrams in either the TrueType or PostScript format for Mac or Windows. There is a backgammon-inspired typeface called Tavla.
---
BOARDS
GammonVillage Store
Visit the online store for a wide selection of top brand boards, books, software, and accessories. Other sources to purchase backgammon merchandise online are Carol Joy Cole's Backgammon a La Carte and the Backgammon Shop of Chris Ternel.
Custom Built Backgammon
Order a set individually handcrafted by CBB. Custom boards may also be ordered from Artgammon

, Alexandra, Bamboo & Rattan, Bradford Boards, CustomMade Ventures, Emmanuel David, Erhan 869bg, FM Gammon, FTH Backgammon, Gammoner, Loja do Gamao

, Hampden Designs, Nine Fair, Geoffrey Parker, Andrew Pinkus, Pinetti, Primo, Studio Jean-Michel, and Upstate Handmade.
Custom Accessories


Order hand-crafted checkers, cups, and doubling cubes from Backgammon Moldova. Artisan doubling cubes handmade in small batches are for sale at Save the Gammon . For updates follow on Instagram . If you are searching for vintage Bakelite checkers and doublers check Albert Steg's website Backgammon in Bakelite .
Backgammon Board Fan


Reviews with images of many high end sets . Other reviews and buying guides are by Backgammon Galaxy, Ed Collins, and Albert Steg. There are many unboxing review videos at the YouTube channel of "Backgammon Obsessed Lawyer" Justin McKenna

.
Geoffrey Parker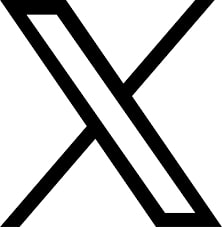 Makers of luxury hand-built leather championship backgammon boards since 1961. There are travel roll-up sets, and accessories.
P-40


Aluminum/carbon fiber cases with suede playing surfaces. Design your own custom board colors and accessories at the website. Watch the demonstration video.
Taki-Boards
Handcrafted sets by Tak Morioka with lightweight hardwood cases and velvet playing surfaces available in many color combinations. Customized upon request.
Crisloid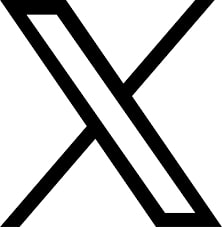 Manufacturers in the USA since 1948 of attaché and tabletop backgammon sets with cork playing surfaces and accessories.
Gucci
A decorative set with crocodile case sells for US $28,000. Other luxury sets with fashion designer brands are Armani

, Dior

, Hermes, Ralph Lauren, Prada

, and Louis Vuitton

.
Svilo Boards


Leather attaché case sets in many sizes designed and handmade in Bulgaria by Svilen Todorov. Other top quality leather briefcase style sets are sold online by T.Anthony, Artgammon, Aspinal of London, Asprey, Bone Club, Casa Aries, Diplomat, Gammoner.US, GioBagnara

,Jacob & Co., Linley, Pickett, Pigeon and Poodle, Nick Plant

, Renzo Romagnoli, Hector Saxe, Scopelliti1887,Scully & Scully, Smythson, Ben Soleimani , Theoboards

, Underwood

, and Wycliffe Brothers®.
Gammon Stuff


Selling FTH Boards and dice cups by Fazil Terlenez, precision dice, and accessories. Some of the many other websites for online shopping are Aerin , Backgammon Baby, BackgammonHellas, Brouk & Co, Cambor Games, Casa de Gamao

, Chessgammon, Gammon Guys , Hardwood Creations, Hoyle's of Oxford, Sonné, Trouva, TTGammon , VIDO

, Worm Eats Bird, and Yenigun. America's largest chess store,Your Move Chess and Games, also sells backgammon sets and accessories online.
Akspiele Classic Games
Extensive Web catalog of backgammon boards and accessories from Germany. Other German websites with boards and dice for sale are Denkspiele24, Gammoner, and Weible Spiele. Also visit Columbus, the Austrian online games shop. The Swedish store Gammon Games also sells boards and accesories online.
Diamond Backgammon Board
The world's most expensive backgammon set designed by Bernard Maquin. A board with black diamonds and blue sapphires is made by Pierre Salanitro

. Geoffrey Parker's Super-Enriched gold and alligator set sells for 300,000 GBP. Geoffrey Parker also sells a set of "carbon fibre" leather . A malachite backgammon box with bronze decorations is sold by Malachite Art. Michael Aram sells a set of marble and brass. An ebony and sterling silver set is made by Henry Tuke. The Masque de femme Lalique set in leather printed croco black has clear crystal playing pieces. Lacquer sets are made by Jonathan Adler, including an Op Art board. Aurosi Games sells both luxury lacquer and acrylic sets.
Backgammon in the Round
"The Ultimate Backgammon Board" designed and patented by Jim Watson. A wooden table with a round board is made by Constantini . Less expensive sets with unusual materials are made using cigar boxes, hand printing, mango wood , raffia , salt crystals, sponge, and terracotta tiles. Lucite acrylic sets are sold by Daniel Chadwick, maisongames, SUNNYLiFE, Tommy Bahama , and Tizo . Some sets with unusual designs feature cryptocurrency , snakes, and Frank Lloyd Wright by Galison.
Tabletop Backgammon
Non-folding sets with hardwood frames and cork playing surface from Crisloid. Other tabletop boards are for sale at AvL Design, Bello Games

, Nina Campbell, Hermes, Guy London, Hector Saxe and Wolfum. The Infinity Game Table

is a digital touchscreen WiFi-enabled gameboard table with many classic board games included. The table legs are removable to convert for tabletop play.For backgammon there is single player vs computer AI and local two player modes.
Packgammon
Leathersafe Roll & Play travel set with bamboo rods. Other roll-up travel sets are sold online at Michael Allen, Aspinal of London, Baccarat

, Dragonfly Escape

, Katgammon, Lucrin , Mark and Graham, Métier, Noble Macmillan,Geoffrey Parker, Pendleton, Pickett, MacGregor Games, Sabah, Saint Laurent

, Hector Saxe, Smythson, Sondergut, Undercover UK, and Elisabeth Weinstock . Giant vinyl outdoor boards are sold by MegaChess .
Backgammon Game Tables
Elegant and functional two layer glass table by Sonné. Also see the game tables at Abax, Michael Allen, Amy Art, Sam Anderson, Art Deco Collection, Bello Games New York, Chairish, Christina Boy, Ginger Brown, Bret Campbell Mosaics , Nina Campbell, Crisloid, Emmanuel David, John Foster, Don Frost Sculptor, Bob Gasperetti, Hamilton, Hardwood Creations, Interlude Home

, Kathy Kuo , Legacy Boards, Linley, Alexandra Llewellyn , MacGregor, Malachite Art, Morini, Oomph, Geoffrey Parker, Darrell Peart, Dan Rieple, Hector Saxe, Scarborough House, Scully and Scully, Sun Valley Woodworks, and Wood Expressions. Concrete outdoor tables are sold by Doty, Sam Moyer, and James De Wulf.
BEZMA® Sensor Board
Electronic board invented by Dr.Jakob Garal which records your moves while you play. See the latest design.
Backgammon Virtual Museum
Web exhibit of unusual old sets curated by the Waterloo Museum of Games. Rare antique backgammon sets are bought and sold online at 1stdibs, Antique Chess Shop, Bidsquare

, and the saleroom. For fine continental antique game tables search French Accents.
Build It Yourself Board
Instructions from Our Pastimes.There are more woodworking plans for DIY boards at Instructables, LumberJocks, Simply Rurban, Tesa, and Woodcraft. A recommended fabric for surface covering is Baize

. Or you can build a set from LEGOs. There is also a printable board to download. Plans for making cloth boards are at Crafty Llama, Infarrantly Creative, and Lovely Indeed. You can even make a simple game board using duct tape or an Altoids tin.
Stitch Your Own Board
The NeedleArt Closet website has backgammon board patterns by many designers. Also see Art Needlepoint, Cross Stitch Stash, Deux Bijoux Bijoux, Kate Dickerson, House of Stitches, Liebe-Lachen, MaggieCo, Needlepoint.com, The Needlepointer, Past Times, Pepita, Susan Jones, Susan Roberts, Robin's Design, Sudberry House, and Zecca. Knit your own board with the pattern from Ravelry. A pattern for a knitted afghan is at Woollythoughts.
Backgammon Online Auction
Place your bid at eBay for older, hard-to-find equipment or buy it now from there. Buy and sell vintage and handmade items at Etsy. Facebook groups are Backgammon Marketplace and Backgammon FOR SALE . Also browse the boards and tables for sale at Amazon, Google Shopping, and Poshmark

,. You may need a currency converter.
Backgammon Sets for Tablet Computers
Play any variant you can set up on the digital board app for Android devices from the Google Play Store.
BGScore
Backgammon scoreboard app for Apple. Another is Scoreboard + . For Android devices there is Backgammon Scores PRO . A combination scorekeeper, clock, and dice roller for iPhone/iPad is BG Buddy. Physical scoreboards are sold by BgShop, GammonGames, Katgammon, Svilo, and TakePoint.
---
DICE
Are the Dice Fair?
Read about how the random online dice rolls are generated for Ariston, BG Buddy, Backgammon NJ, BackgammonMasters, BGBlitz, BGBlitz2go, DailyGammon, GammonSite, and It's Your Turn. Nextgammon uses "provably fair" Blockchain. Compare statistics for actual dice rolls on Ariston, FIBS, GammonSite, Motif, Safe Harbor Games, and SimplyBG. Fill out the "Official Complaint Form".
Precision Dice
The fairest-rolling dice. Purchase online at BgShop, Gammon.Games, GammonCity, GammonStuff, GammonVillage, Katgammon,NOVADICE, Hector Saxe, and Svilo,.
Dice Cups Store
Variety of leather shakers made by Svilen Todorov. Also see the selection at Gammon.Games and Gammon Stuff. P-40 sells aluminum cups. Dice baffle box scramblers are sold by Backgammon Galaxy, Katgammon, and P40. An alternative to the rolling cup or dice tower is the The Meyer Dice Tube.
BG Buddy
Download the free BGB iPhone/iPad app for backgammon dice, which also has timer and scorekeeper features and a separate Check My Dice free iTunes app which uses a Mersenne Twister random number generator. There is a Dice app for Apple devices. Google Play has many dice apps for Android devices. For Windows phones there are free dice roller apps.
Web Dice Roller
Random.org has virtual dice whose randomness comes from atmospheric noise. Other free online dice simulators are Roll Dice Online and Virtual Dice Roll. The PBM Dice Server uses a MD5-based random number generator to provide impartial dice rolls for players of board games by mail. GamesByEmail has plans for a hardware Dice-O-Matic rolling device.
Dice and the Laws of Probability
A lesson by Edward D. Collins at Ed's Backgammon Page. ThoughtCo has an article on calculating backgammon probabilities. Roll the dice online to demonstrate the Central Limit Theorem. Also see the MathWorld Dice article and Dice by Joe Celko. Read about dice coordinate systems. Examples of very unfair dice are at The Brothers Graham, Gambling Collectibles, and Trick Dice.com.
DiceCollector.com
The Web home for Kevin Cook's world's largest collection of dice, with lots of general information and dice links.
---
DIVERSIONS
Backgammon Images
Royalty-free stock photography. Other sources for image searches across the Internet are Bing, Google, and Yahoo! Also search the stock photo collections at 123RF, Alamy , BoardGameGeek, Can Stock Photo, Clipart, Dreamstime, fineartamerica, Flickr, Flickriver, Fotosearch, GettyImages, GoGraph, Imgur, Instagram, iStock, PBase, Pinterest, ShutterStock, SmugMug, Tumblr, and Wikimedia Commons.
The Cruellest Game in Art


Video of depictions of the game throughout art history. Collections of images from famous paintings are at the pages of AllPosters, ARC, Art.com, Art Prints on Demand, Art UK, Artcyclopedia, Artsy, Barewalls, Brave Fine Art , Bridgeman, Fine Art America, FreeArt, Great Big Canvas, Google, Imagekind, Zak Kitnick, Robert MacBryde, Marinni, The Met Museum

, MoMA , NiceArtGallery, The Origin of Backgammon, Saatchi, Svilo's Gallery, and WikiGallery.
DeviantART
Explore the forum for emerging talent at the world's largest online art community. Also see contemporary artist Ariel Arte

. There are outdoor life-size backgammon player monuments in Armenia and Russia. Hardy has posted many images of backgammon in advertisements.
Backgammon on YouTube
Other places to broadcast and view videos of lessons and tournament action are Mind Engagement, MonkeySee, Vimeo, and Yahoo!.
Backgammon T-Shirts and Gifts
Backgammon designs printed on clothing, coasters, iPhone cases, mousepads, mugs, tote bags and other items are sold online at Cafe Press, Idakoos , Redbubble, TeePublic,and Zazzle. Redbubble has more than 700 backgammon face masks. Shop for tee shirts at Backgammon Galaxy, Cruelest Game, eXtreme Gammon, Katgammon , Spreadshirt, Tembleone, and US Backgammon Club. Shop BackgammonElegance for jewelry and accessories.
Backgammon Memorabilia



Public Facebook group moderated by Candace Mayeron. Backgammon in Print


has scans of many articles, brochures and entire backgammon magazines from the past. See Max's Album for 100 backgammon photos from the 1970's and '80's.
Tabular History of Backgammon
Hardy Hübener's illustrated history of the game in English and German. The Origin of Backgammon website traces in English and French the ancestors of backgammon since 1130 which use the same starting position as the modern game. James Masters' brief Backgammon History has Japanese and Spanish translations. Bill Davis has gathered the known historical facts on Backgammon and Doubling. Albert Steg has written A 1930's Chronology

.
Ancient Backgammon


The Sumerian Royal Game of Ur is the oldest known board game. A modern variation is Ben's Royal Game of Ur. The ancient Egyptians played Senet, which is another possible ancestor of modern backgammon. A medieval Norse version of Senet is Valhalla.
Play Ancient Backgammon
No need to buy or make a board. You can download and play Ur at the Tams11 multiplayer Gaming Lobby. Novel Games has free flash multiplayer versions of the Royal Game of Ur and Senet. Senet Deluxe is an app for iPad and iPhone. The British Museum has the rules and replica games for sale for Ur and Senet.
Roman Backgammon
The ancient Romans played the board game tabula, which evolved from Ludus Duodecim Scriptorum. Play Duodecim Scripta for free online at Novel Games. Also see Games of the Viking & Anglo-Saxon Age for a version played during the Roman Iron Age. Some old Asian versions of the game are saka, ssang-ryouk and sugoroku.
Early Backgammon
Rules for some of the more recent ancestors of modern backgammon, as reconstructed from their descriptions in books from the seventeenth century. Also see the old games of dublets and ticktack. The Swedish-Tables Association seeks to rekindle interest in a seventeenth century version of the board game. The Edmond Hoyle blog by David Levy discusses eighteenth century backgammon and other games.
The Trictrac Home Page
David Levy's exploration of the game which was popular in French society prior to the revolution. Soumille is the the First Trictrac Program. The game of Jacquet was started around 1800 with the decline of trictrac.
Tavli
History of the Greek game with the variations known as portes, feyga and plakoto. Play the Greek variations and seven others against the computer or a friend at iTavli , which also has versions for Apple and Android devices. To play the three Greek games against the computer, try the Web applet at Moja Grecja or download the Leon or Palamedes Windows programs. Palamedes also has an Android download and a page on Facebook. Play plakoto (tapa) on Apple devices with Super Tavla

. There is multiplayer Tavli at GamesFair. Tavla is among e sixteen variations available for Android and IOS at Backgammon Pack. Single player Tavli3d is free to download.
Tawle
By Quirkat Limited to play online against the computer in Arabic or English. Tawle contains three different versions of backgammon, the most popular ones in the Middle East: Sheish Beish, Ma7booseh, and 31.
Narde
Rules for the variant similar to fevga and moultezim which is popular in Russia. NardGammon is a free portal to play nard (longgammon) and backgammon with daily tounaments. The free Russian Nardes game is for Windows OS. For Apple devices there is a game app by Dmytro Denys. For Android devices there are apps by AAStudios and Miroslav Kisley.
Acey Deucey
The rules according to Hoyle for a variation which has been popular in the U.S.Navy. Download the shareware Absolute Acey Deucey for Macintosh OS X and iPad. Play the game online at VOG.
Hyper Backgammon
Variation played with only three checkers per side, which is available at various online playsites. Another three checker variant is Nannon by Prof. Jordan B. Pollack, which uses a pocket size six-point board. A variant with three dice to roll and two to play is SassanGammon. Rowena is played with three dice and five extra checkers per side. A faster game with ten checkers per player on a sixteen point board and four-sided (truncated tetrahedron) dice is MicroGammon.
Chouette
Basic rules for a form of backgammon played by three or more. Other versions of the rules appear on the pages of Bg ACT, The Gammon Press, Los Angeles, St. Albans, Wikibooks, WikiHow, and Wikipedia. Watch the player interaction at the youtube quiz-style game show The Chouette Show. Printable chouette scoresheets are available for free download from BPC Chicago, and Colorado BG. Digital scoring aids are Chouette Calculator software by Gamer Cafe and the Android app Chouette Manager by AppBrain . BGPlus sells a SHUE wood marker kit to keep track of your place in line for chouettes or Backgammon Plus(BG+) team play. Find a chouette meetup group.
Backgammon Variants
Rules changes for the most popular games while still using your regular backgammon set. Erich Friedman has posted a list of even more of his favorite variants. The Tables (board game) Wikipedia article describes variants played throughout the world.
Backgammon-wars
Facebook page for the online group game where up to six players can play on the same board as individuals or as teams. Another partners game is Doubles Backgammon. A variation playable by three people at once is Trigammon. Games for four individual players are Circle Gammon, Quadgammon, and Quadragammon. Zodiac is a seven-player variant from the 13th century played with three seven-sided dice.
Chebache
Board game patented by Scott D. Pardee, which combines elements of backgammon, checkers, and chess. Some other hybrid backgammon games include Chessgammon, diceless backgammon, domino backgammon, gamma chess, NC-Backgammon, and wargammon.
Piphit
Article on a variant game with a rules change for the dice throws, whereby a player can roll to cancel all or part of an opponent's roll. To play the Eskgammon variation, switch one of each player's dice to a ten-sided (d10) die. Rules for five new variants are at Abak. In the MadGammon variant you can move stacks of checkers. Non-traditional boards are used to play Savoy, SnapGammon, and Twistgammon. Martian Backgammon, IceGammon and Kotra are Icehouse Games.