Eric Louis Johnson: 1946–2012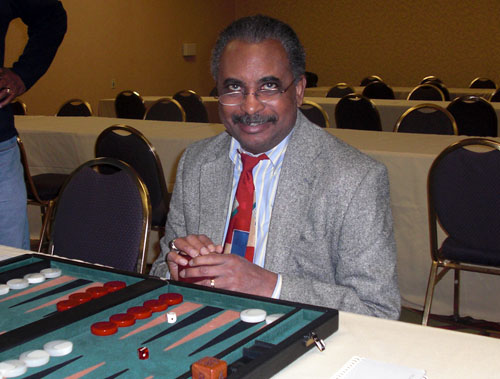 On April 7, Chicagoland lost one of its beloved players to pancreatic cancer: Eric Johnson. Eric had played tournament backgammon since 2001. During that time, he earned just under 100 points in Chicagoland backgammon to rank 75th all-time out of more than 2100 players.
Eric also played backgammon nationally, cashing in both the Advanced and Championship level and including two Advanced victories.
Eric was an architect by trade. He worked with the Chicago Board of Education in his later years managing the school sound abatement program. After retiring, he began his teaching career in construction management at Kennedy King College.
What follows is a son's touching remembrance of his father.—Ed.
§ § §
SUPERMAN: AKA ERIC LOUIS JOHNSON
By Brandon Johnson
Pops knew everything . . . literally everything. And if he didn't, he would say, "Let me get back to you on that."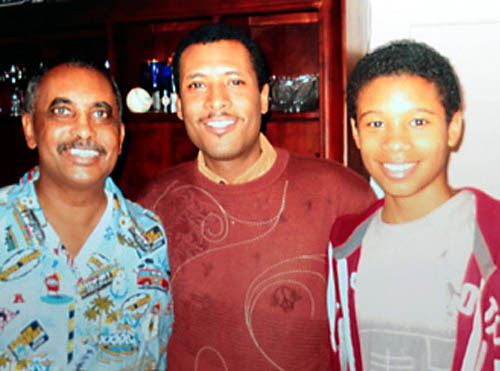 He taught me all I know. He taught me how to be a God-fearing man and always put family first. He taught me how to camp, survive in the wild, and how to fish. And whatever you do, have fun, stay aware of your surroundings, bless those who curse you, be honest, and always try to find the beauty in things. "If you step in #2, know that it is a pretty brown."
Pops enjoyed my writings. He'd probably want this to rhyme; but just like you taught me, everything has its time.
Superman, AKA Eric Louis Johnson. His Clark Kent demeanor was only a decoy to the true hero he was. Pops, you supported everything I have ever done. All I ever wanted was for you to be proud of me. I knew you were because you often told me so. You gave me constant advice: how to write the perfect resume, sales techniques, and how to get promoted. You taught me to always be innovative: don't be afraid to take on new challenges—kick challenges in the butt. Never have fear, and know that only God can judge you.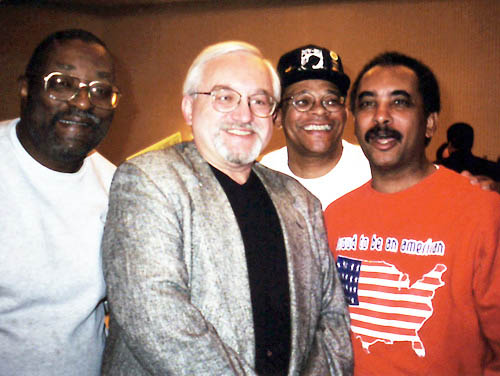 Pops was a very charitable man. He was like a plant because plants create oxygen that allow people to breathe. He helped people breathe. He was the mediator in all conflicts that ever were around him. Everyone who came in contact with him felt comfortable and pleasant.
From President Jimmy Carter to Ned the Wino, he treated everyone with the same respect. He stood for truth. He would say to me quite a bit, "The truth shall set you free."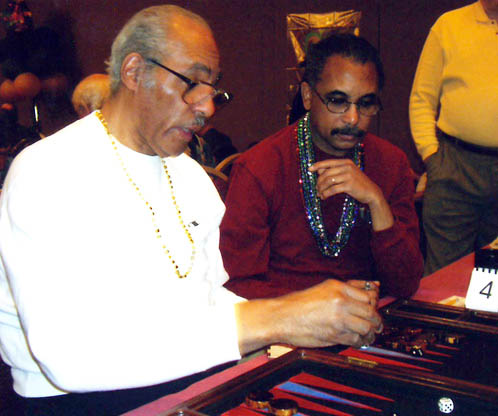 He had a memory like an elephant. He could tell you when you borrowed it, time and date, why you borrowed it, and after all that, he would say, "Just get that quarter back to me when you can."
He was a jack-of-all-trades, and a master of his crafts. I helped him on so many of his "projects": the bathrooms at Pastor Thompson's church, the lighting at Bishop Davis's Church, Home Masters, BEK, E.L. Johnson & Associates, Make Money-Take Money, The Laundry Disk . . . and I will continue to work on The Butter Gun.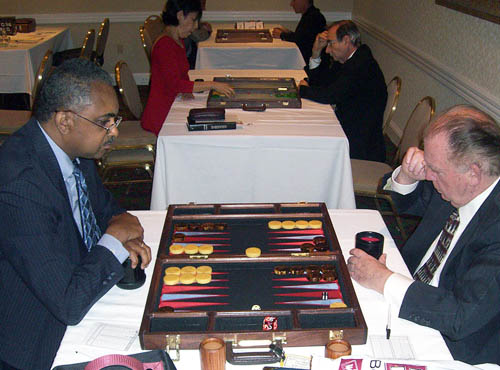 He was a great public speaker—an author, too. I'm sure most of his old chess buddies got a dose of "The Johnson Defense."
He was a chess master. My brother says one of the reasons he retired from chess was because it was boring to him. He saw the moves before anyone else and that can be pretty lonely. So he took up backgammon and in 2009, he won his division at the US Open Backgammon Championship in Washington, DC.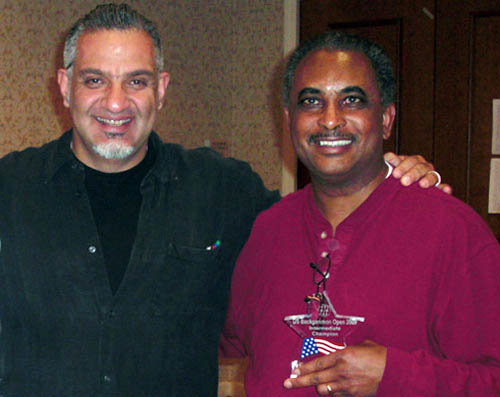 He was always willing to teach his techniques. To my brother and sister, it feels pretty good knowing that such a great man raised us. He taught us that status doesn't define who you are. I feel as though we were raised by Martin Luther King, Jr. mixed with Gandhi, mixed with Jesus, mixed with Richard Pryor. Well, maybe that's more Uncle LJ. Just know our dad was Superman.
To Pat (stepmoms): When he met you, his life immediately started getting better. He was head-over-heels for you, and although our road hasn't been the smoothest, you made his relationship with us improve. We saw him more when you all got together. And you accepted us as you accepted him.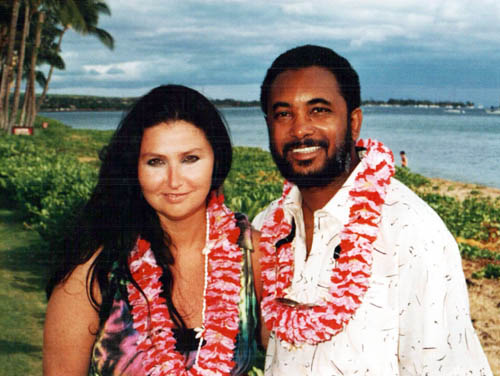 Your love for each other was true harmony. You made him so happy. Thank you for loving him. And when things get tough, just know that you were married to Superman.
To his siblings: For you all to show up at the Super Bowl party this year was divine. It's not like all the other things you guys have done together weren't special, but this one was really special. I have a question. How was it growing up with Superman? As many injuries that he sustained, I'm surprised he made it as far as he did. He told us about the time he fell of the sliding board and in order to make him stop crying, you guys started swinging him. He said it hurt when the wind blew, but that didn't stop him. Besides, you all knew your brother was Superman.
Grandchildren Gabe, Geneva, and Barbara Lynn: He was so proud of you. He knew he could go to the next level because his legacy would be well covered by you. You have so many of his traits. I only wish I could be as good a father to you as he was to me. His super powers may have passed me up, but they are in you. I guess that puts you in Smallville. You know . . . teen Superman and Superwoman.
To Mrs. O'Connor and Deirdre: Words can't express the love he had for you two. Your presence, and all the things you have done for him never went unnoticed. He greatly appreciated the O'Connor Ladies. Thank you for taking such good care of him with unconditional love.
To Siobhan: You are our little sister because you were like a daughter to him. So that makes me your brother from another mother. He was also proud of you and extremely impressed by your talents. Stay strong. Your big brothers and sister will be here for you. And just think. You share a birthday with Superman, so I guess that makes you Wonder Woman.
Pop's life was like an organ and he played well. He always had a song in his heart and he taught us if Christ is in it, your song will never end.
Thank you, Superman. Job well done!—Brandon L. Johnson (Your tuta man. See you in Paradise.) ∆