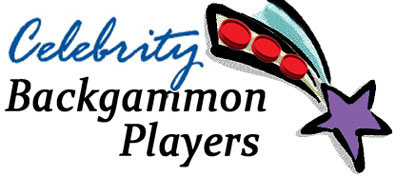 PAGE . 1 | 2 | 3 | 4 | 5 | 6 | 7 | 8
Page 6. An explanation of this pictorial is on page 1.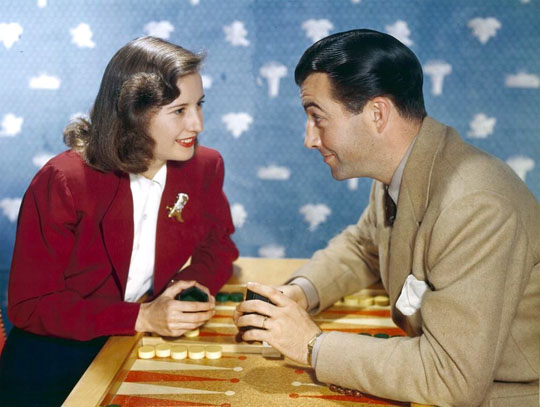 BARBARA STANWYCK and ROBERT TAYLOR met on the set of "His Brother's Wife
in 1936. They were married from 1939–1951.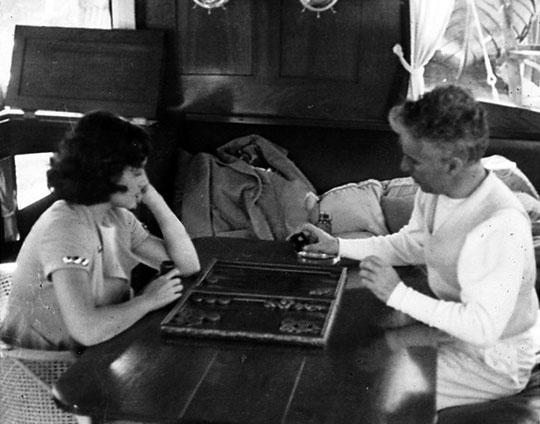 Hollywood film stars and lovers CHARLIE CHAPLIN & PAULETTE GODDARD playing
backgammon aboard his yacht, the Panacea in 1933.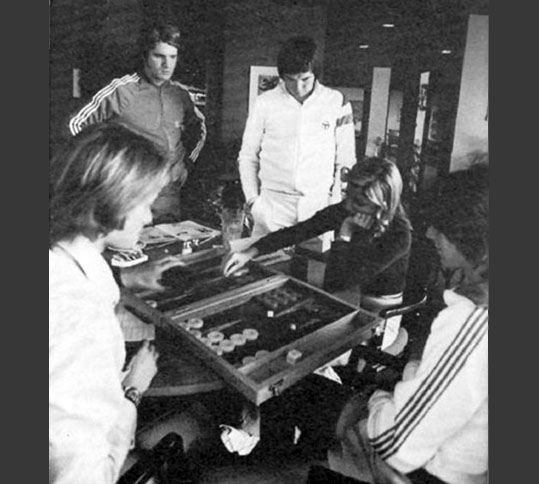 Tennis legend CHRIS EVERT plays backgammon against BOB KREISS as JIMMY
CONNORS and DINO MARTIN (gray jacket) look on.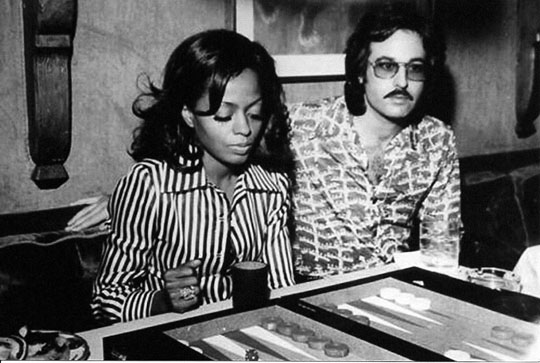 We hear that DIANA ROSS was a "supreme" backgammon player.
CLARK GABLE and CLAUDETTE COLBERT play backgammon during a break in the
fliming of "It Happened One Night" (1934).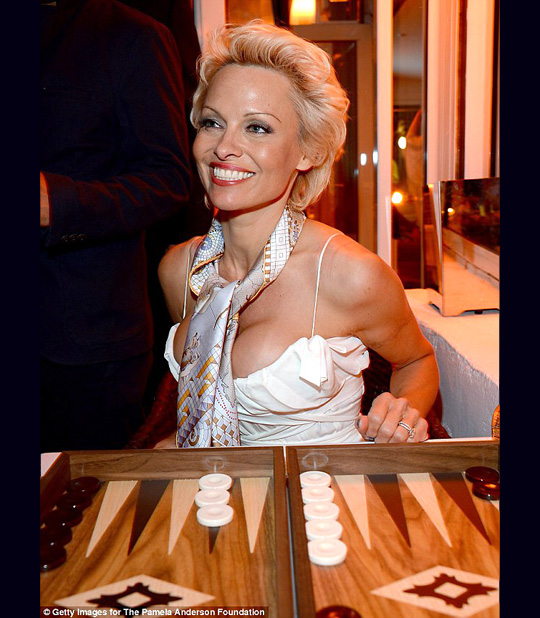 PAMELA ANDERSON hosting her charity backgammon tournament aboard a Yacht in
Monte Carlo 16 May 2014.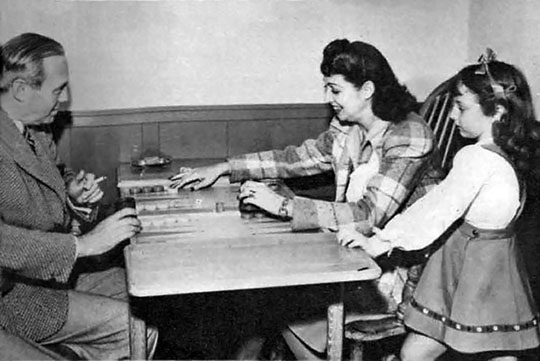 Radio and television comedian JACK BENNY and wife MARY LIVINGSTON play
backgammon at home in 1941 as daughter Joan looks on.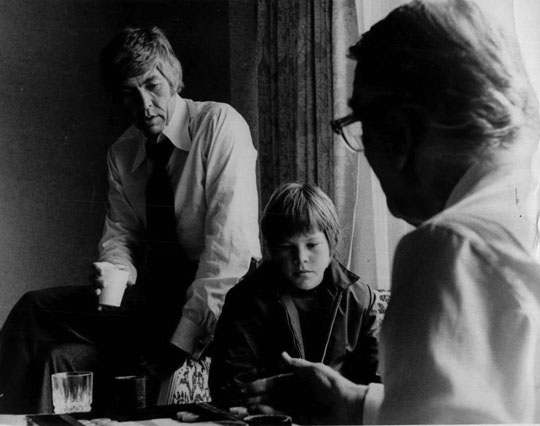 JAMES COBURN and WALTER PIDGEON take a backgammon break during the
filming of "Harry In Your Pocket" (1973).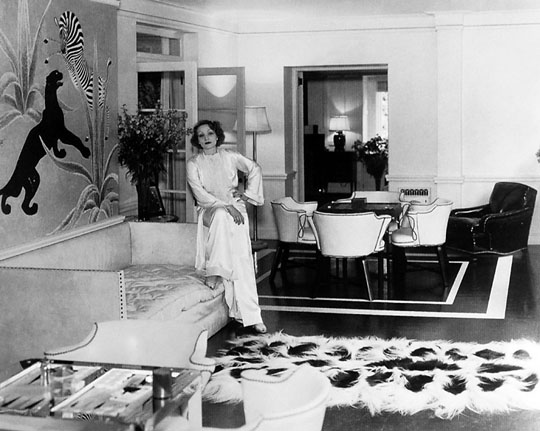 The alluring MARLENE DIETRICH at home in Beverly Hills, California in 1932 with her
backgammon table in the foreground.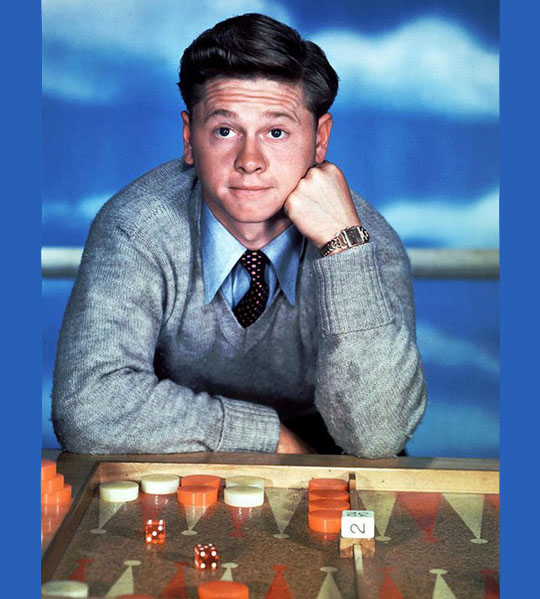 MGM screen star MICKEY ROONEY played backgammon back in the 1930s. Who didn't?
[Return to Top]