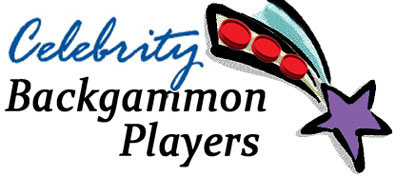 PAGE . 1 | 2 | 3 | 4 | 5 | 6 | 7 | 8
| 9 | 10 | 11 |12
Page 12. An explanation of this pictorial is on page 1.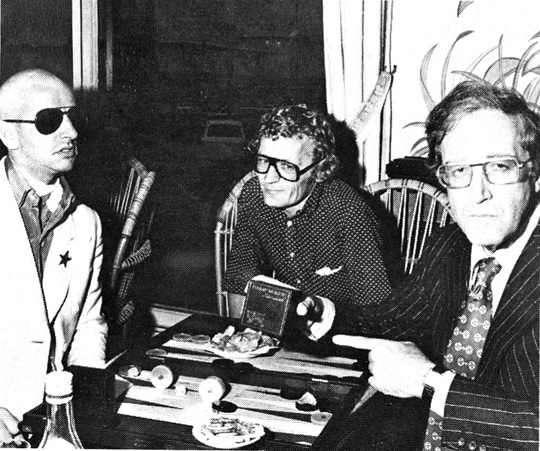 RINGO STARR, STEINAR NYBORG, and PETER SELLARS at
the Philip Morris International Backgammon Championship held in Monte Carlo (July 1976).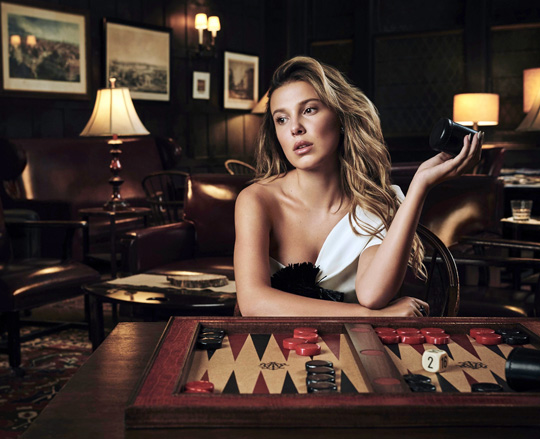 "Stranger Things" star MILLIE BOBBY BROWN poses at the
backgammon table in a Netflix Queue photo shoot by Jason Bell.

MARIAN MARSH (right) takes a backgammon break from filming "The Mad Genius" (1931).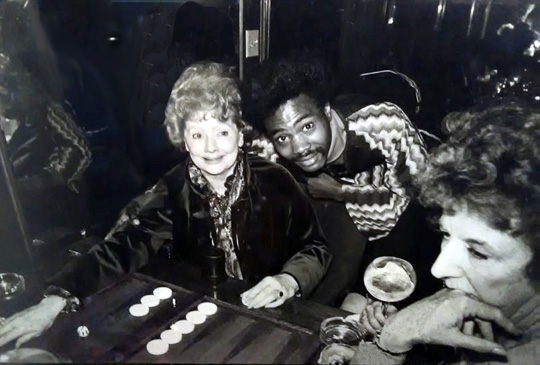 LUCILLE BALL with good friend, actress MARY WICKES at
her 2nd Annual Charity Tournament in Los Angeles (1978)
That's sports promoter LARRY YORK looking on.
LANA TURNER and CLARK GABLE roll the dice during a
break from filming "Honky Tonk" (MGM–1941).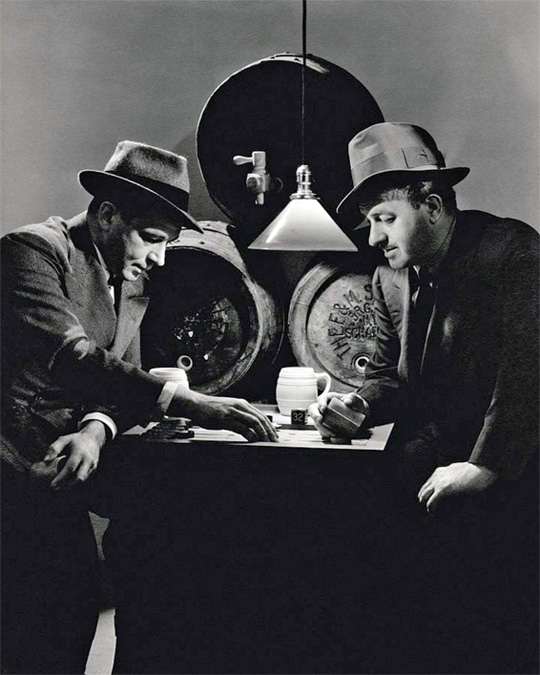 "The Front Page" co-authors CHARLES MacARTHUR and
BEN HECHT were competitors when it came to
backgammon. Photo from Vanity Fair (December 1,1935).
In this 1991 "Seinfeld" episode "The Phone Message," JERRY
SEINFELD and JULIA LOUISE-DREYFUS are shown
playing backgammon as JASON ALEXANDER enters.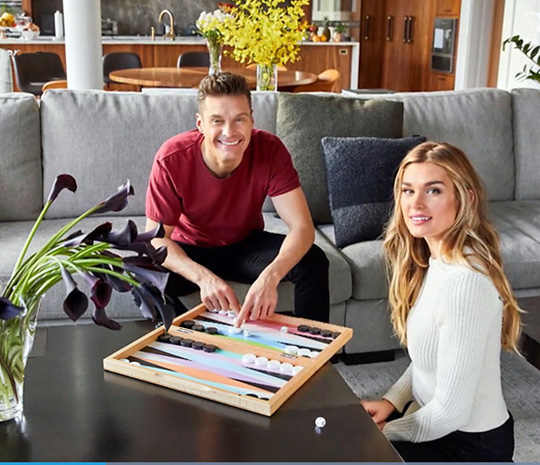 RYAN SEACREST and then-girlfriend SHAYNA TAYLOR play
some casual backgammon at their home in New York City (2018).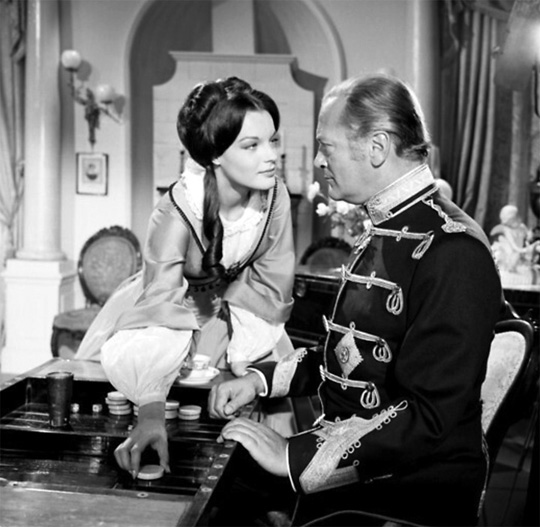 ROMY SCHNEIDER moves a checker for CURT JÜRGENS in
a scene from the 1959 movie "Adorable Sinner."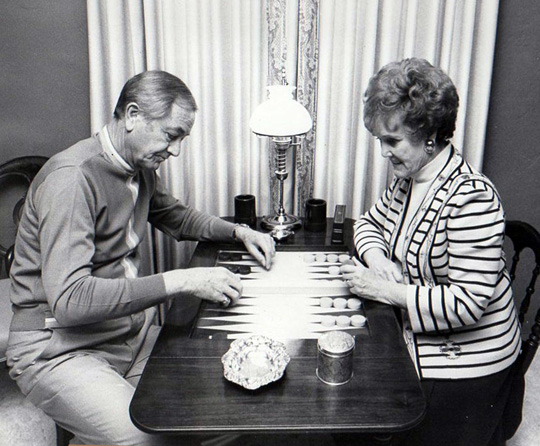 ROBERT YOUNG knows best when it comes to backgammon with his wife Betty (1950s).

PAGE . 1 | 2 | 3 | 4 | 5 | 6 | 7 | 8
| 9 | 10 | 11 |12