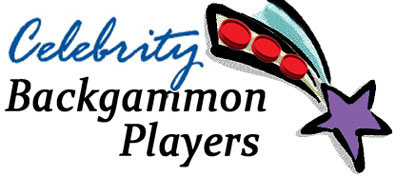 PAGE . 1 | 2 | 3 | 4 | 5 | 6 | 7 | 8
| 9 | 10 | 11 |12
Page 9. An explanation of this pictorial is on page 1.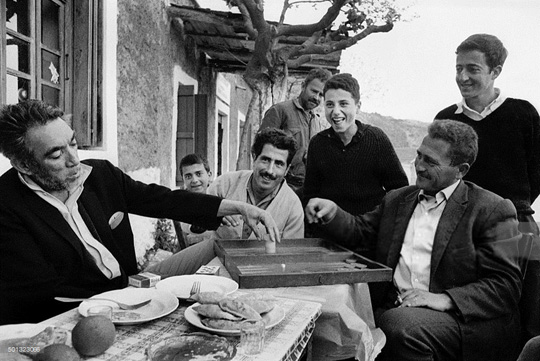 ANTHONY QUINN plays backgammon with locals in 1964
during the filming of "Zorba the Greek" in Crete, Greece.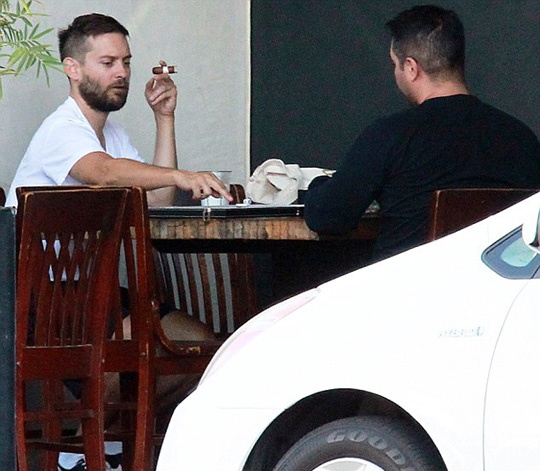 TOBEY MAGUIRE enjoys a cigar while playing backgammon
with a friend in Los Angeles (2014).
BROOKE BURKE and then husband DAVID CHARVET play
some beach backgammon in Miami (2012).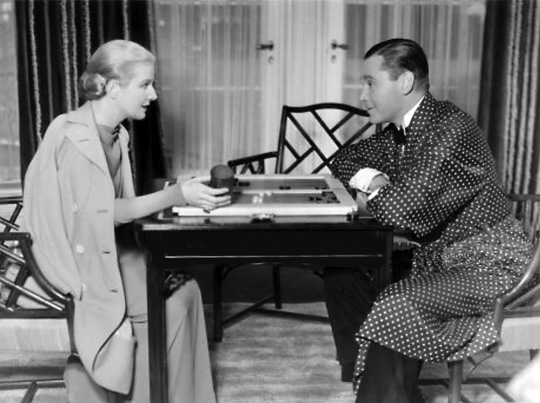 ANN HARDING and HERBERT MARSHALL play backgammon
in the 1935 movie, "The Flame Within."
Married actors JEAN SIMMONS and STEWART
GRANGER enjoy a game at their home in Hollywood, California, 1951.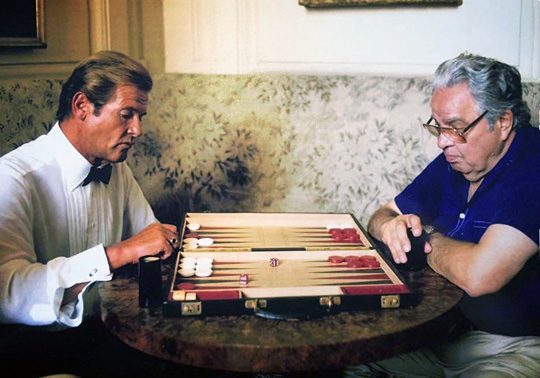 ROGER MOORE and CUBBY BROCCOLI roll the dice during
a break in the filming of the 1984 James Bond movie "A View To A Kill."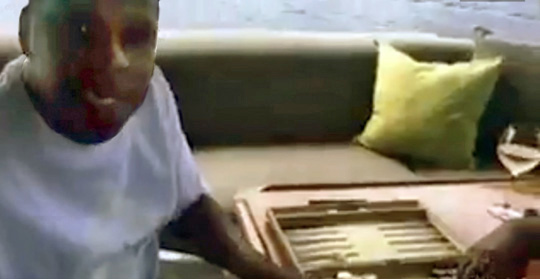 JAY Z and BEYONCE play backgammon in outtakes from their music video "Die With You."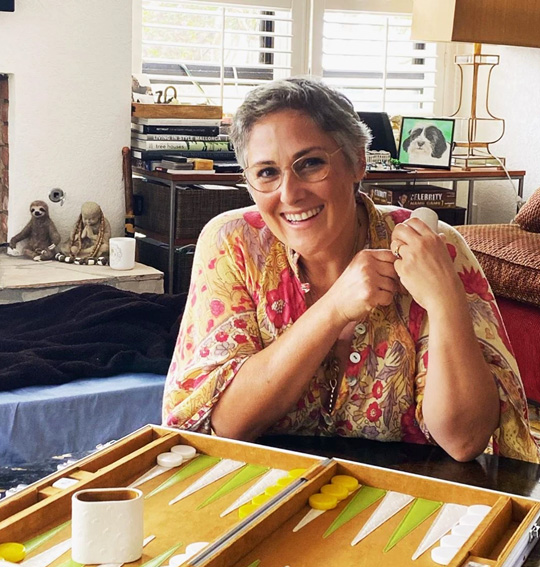 RICKI LAKE relearned the backgammon rules during the
pandemic. She still needs work on setting up the board, though.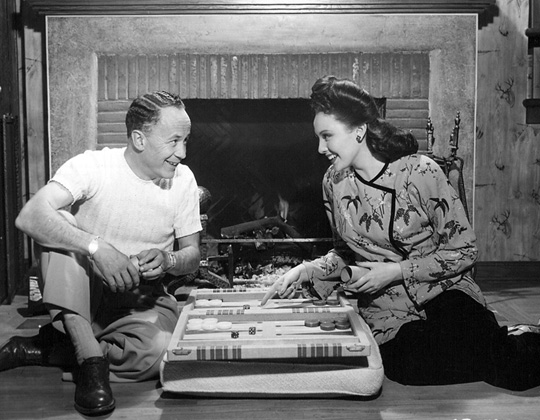 Married couple LINDA DARNELL and J. PEVERELL MARLEY
play a game of backgammon at home.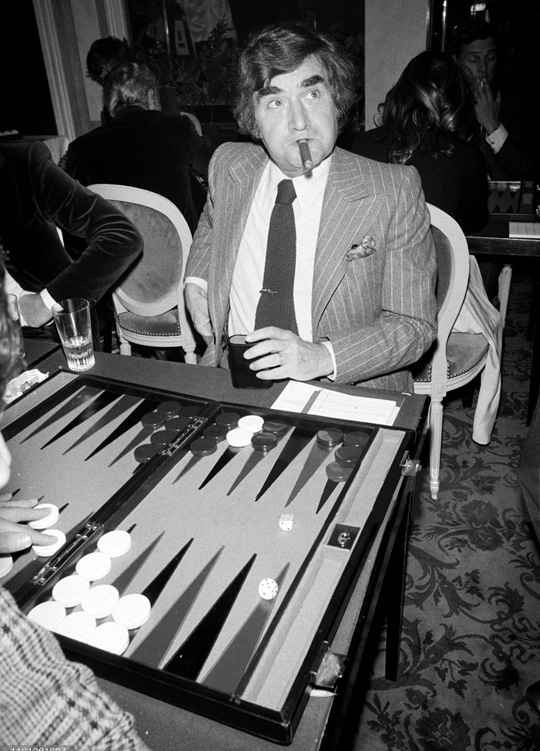 Journalist, author, and Presiden Kennedy's press secretary
PIERRE SALINGER plays backgammon at a club in Paris in 1974.

PAGE . 1 | 2 | 3 | 4 | 5 | 6 | 7 | 8
| 9 | 10 | 11 |12