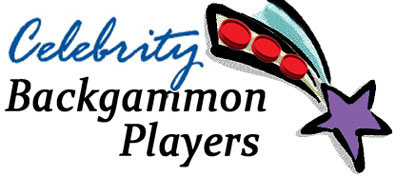 PAGE . 1 | 2 | 3 | 4 | 5 | 6 | 7 | 8
| 9 | 10 | 11 |12
Page 11. An explanation of this pictorial is on page 1.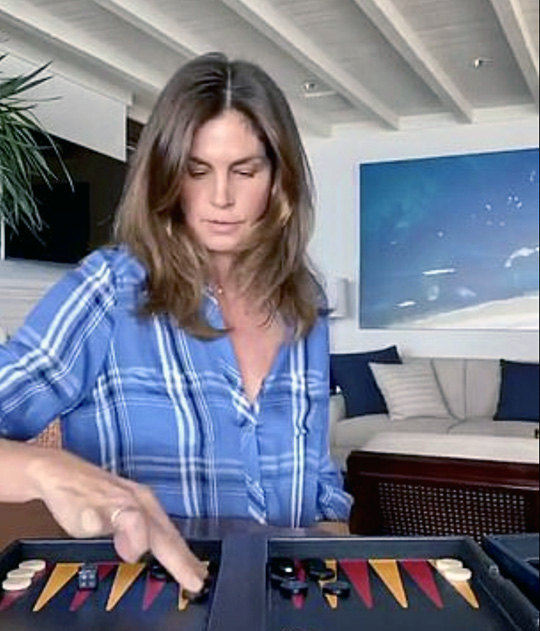 Model CINDY CRAWFORD plays backgammon against herself
in an Instagram post just after the first COVID outbreak (March 22, 2020).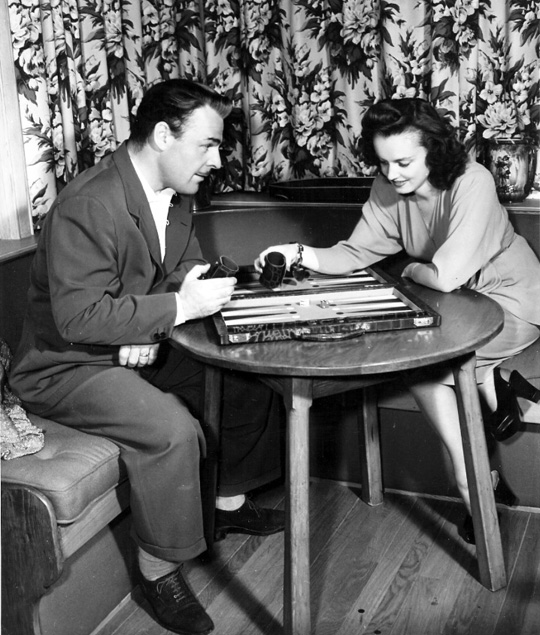 Actor BRIAN DONLEVY plays backgammon against his wife,
singer MARJORIE LANE at home circa 1944.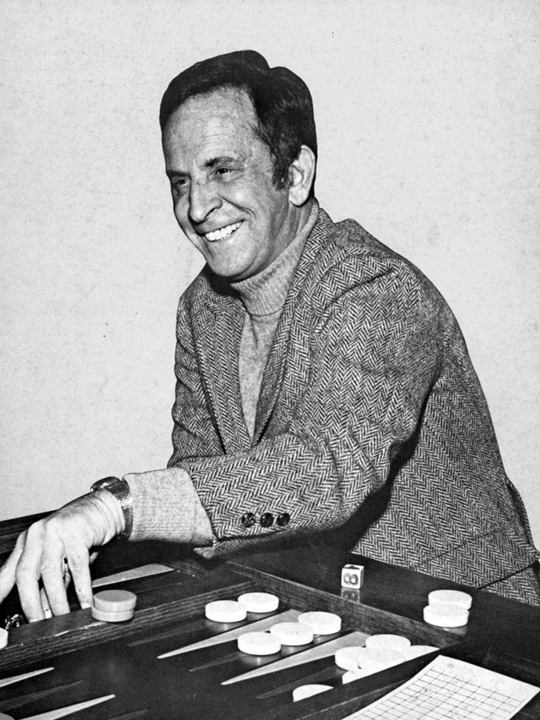 "Would you believe?" DON ADAMS appeared on the cover of
the September 1981 Las Vegas Backgammon Magazine.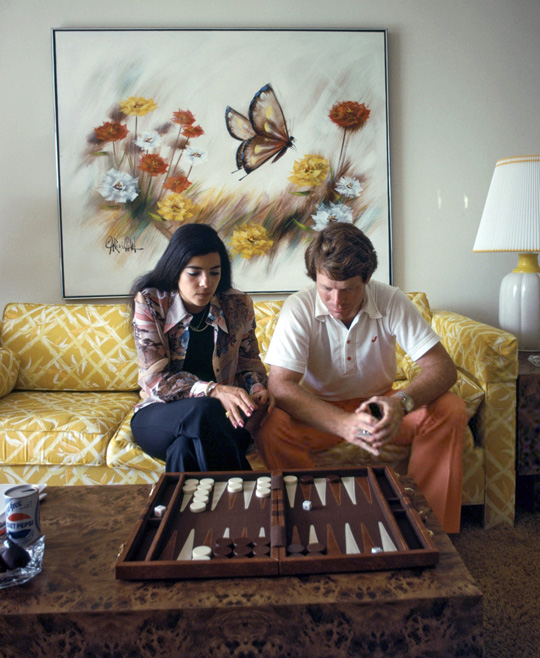 Pro golfer TOM WATSON and first wife LINDA RUBIN
WATSON study a position at home, circa 1976.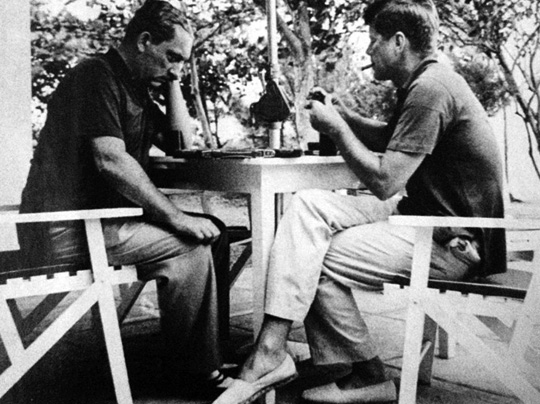 JOHN KENNEDY and STANISLAW RADZIWILL play
backgammon in the early 1960s, Radziwill, a Polish
nobelman, married Jackie Kennedy's younger sister Lee in 1959.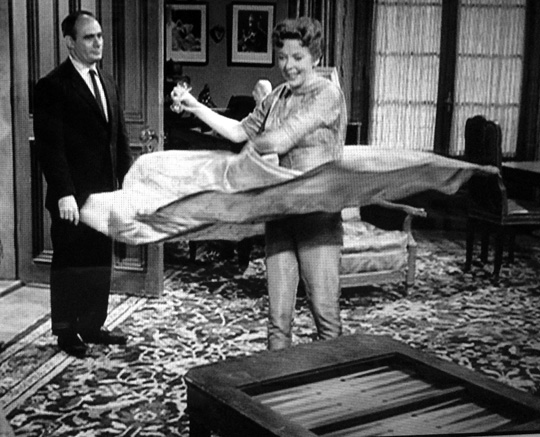 A backgammon table was shown in the 1959 Twilight Zone
episode "The Sixteen-Millimeter Shrine" starring IDA LUPINO and MARTIN BALSAM.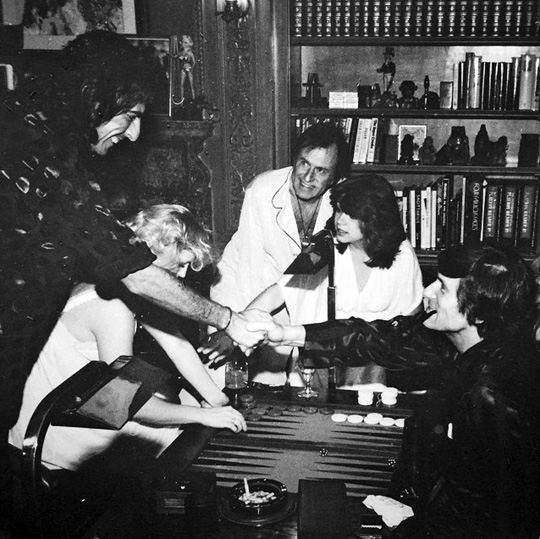 HUGH HEFNER takes a break from his game to greet rocker
ALICE COOPER at the Playboy Mansion in 1975. That's
political author/commentator DICK MORRIS looking on.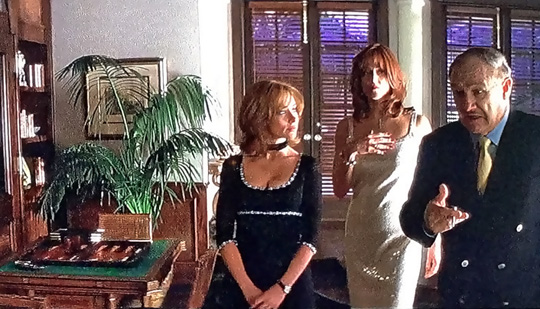 A backgammon board is set up in the 2001 movie
"Heartbreakers" starring (from left) JENNIFER LOVE
HEWITT, SIGOURNEY WEAVER, and GENE HACKMAN.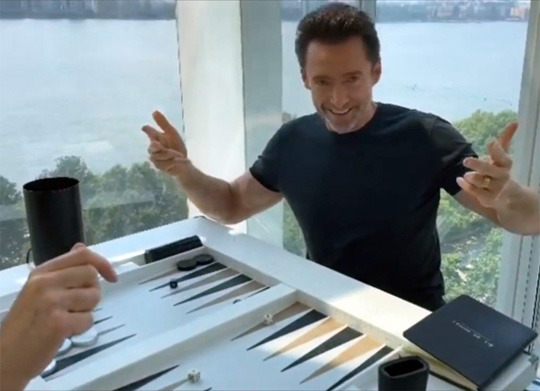 HUGH JACKMAN defeats wife DEBORRA-LEE FURNESS in
a backgammon game at their home in New York City July 2021. The couple plays 20 games/day.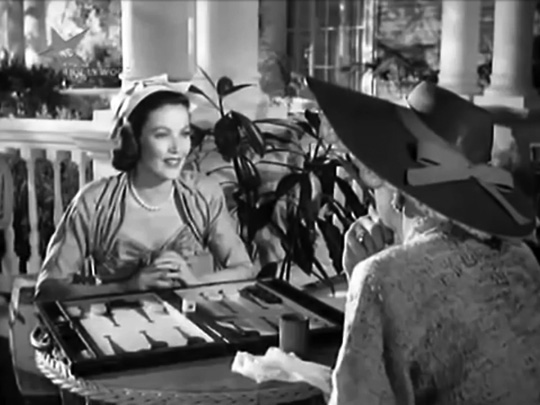 GENE TIERNEY is accused of cheating by CORA WITHERSPOON in a scene from
"The Mating Season" (1951).

PAGE . 1 | 2 | 3 | 4 | 5 | 6 | 7 | 8
| 9 | 10 | 11 |12