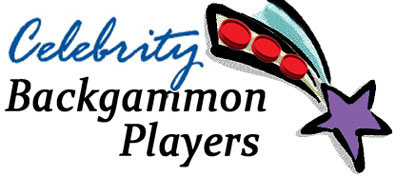 PAGE . 1 | 2 | 3 | 4 | 5 | 6 | 7 | 8
| 9 | 10 | 11 |12
Page 10. An explanation of this pictorial is on page 1.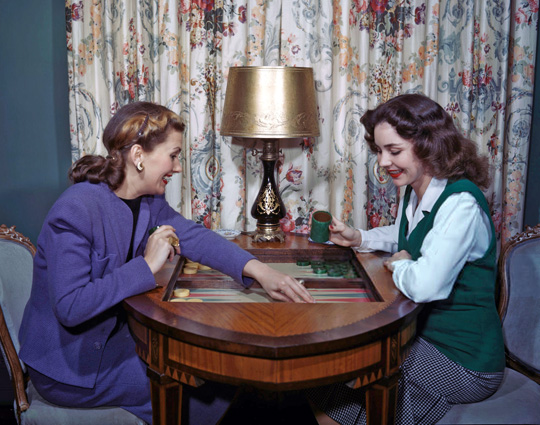 Actress JENNIFER JONES (right) plays BG against a friend at home about 1950.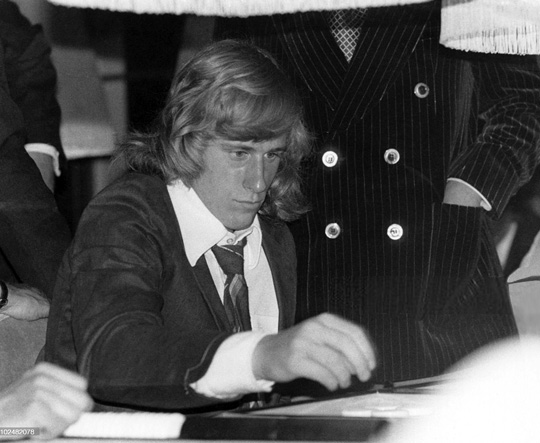 Swedish tennis player BJÖRN BORG playing backgammon at
Crockford's Club in London's West End (July 1974).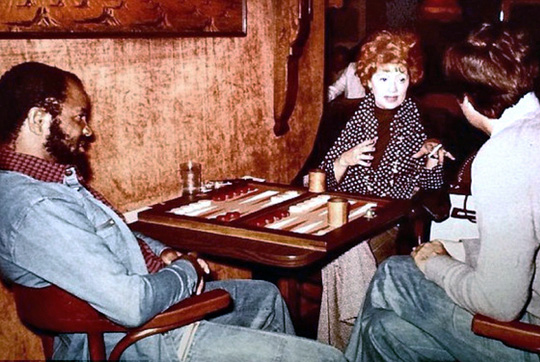 LUCILLE BALL battles BERRY GORDY at the Playboy Mansion in 1976.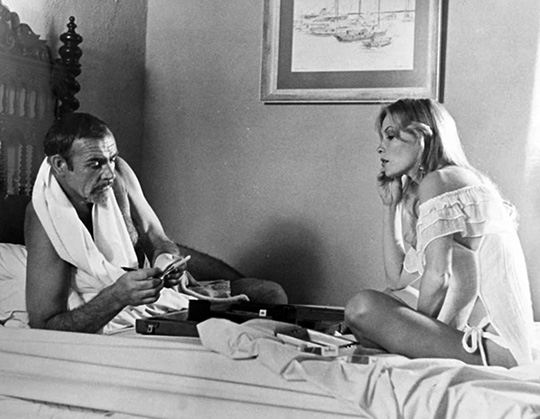 SEAN CONNERY plays CORNELIA SHARPE in the 1976 movie thriller "The Next Man."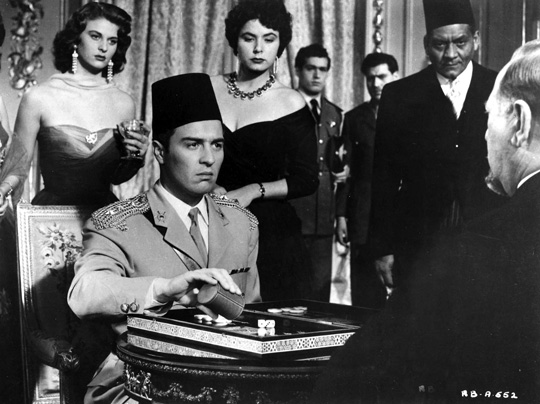 SYDNEY CHAPLIN and GREGORY RATOFF in the 1955
movie "Abdullah's Harem."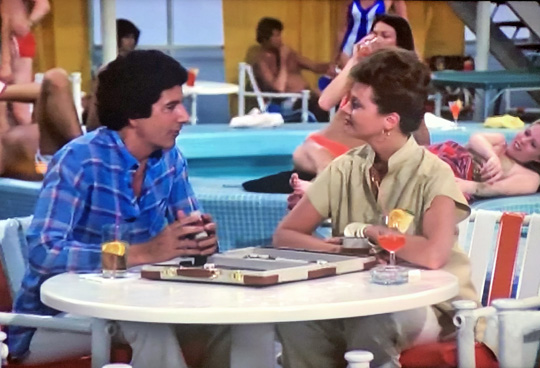 In this 1978 "Love Boat" episode, recently divorced BURT
CONVEY plays BG against the lawyer LEIGH TAYLOR-
YOUNG who represented his ex-wife in proceedings.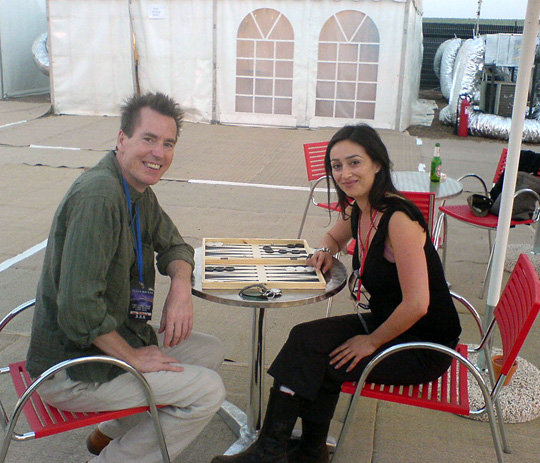 IAN RITCHIE and PDUT play backgammon prior to Ritchie's
performance with members of Pink Floyd at the 2006 Peace Village Concert near Tel Aviv, Israel.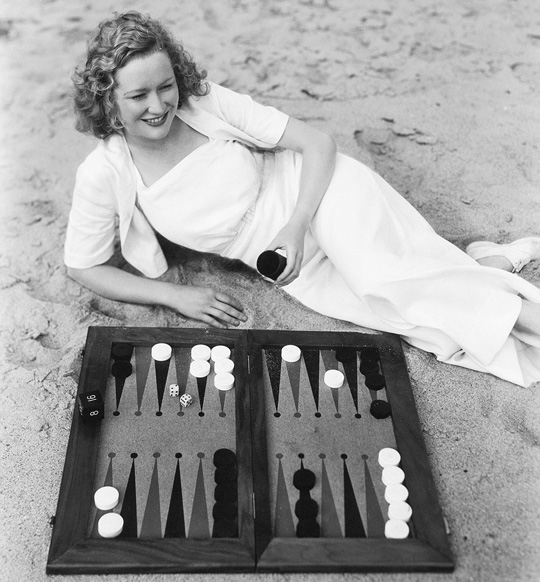 Actress MIRIAM HOPKINS takes a beach backgammon break
in Summer 1931 after filming "The Smiling Lieutenant." This
is one of the earliest photographs of the doubling cube in
action. See "Backgammon and Doubling" for more cube history.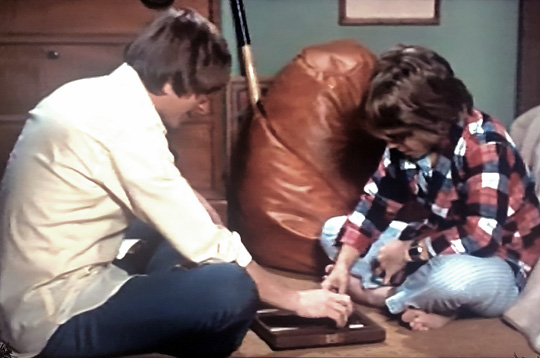 JOHN DENVER and MOOSIE DRIER have a father-and-son
backgammon game in the 1977 comedy "Oh, God."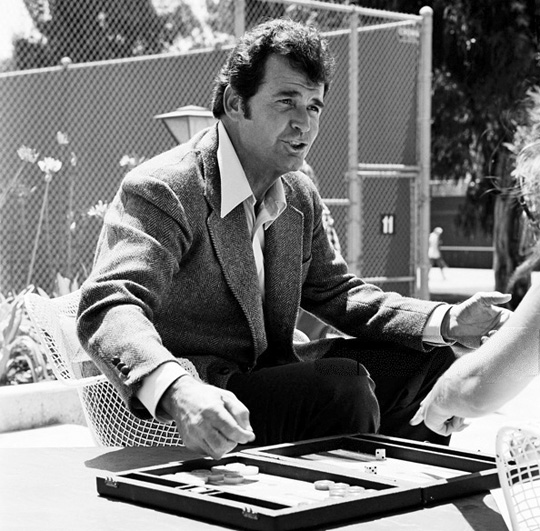 JAMES GARNER takes a backgammon break during filming
of an episode of "The Rockford Files" in 1974.

PAGE . 1 | 2 | 3 | 4 | 5 | 6 | 7 | 8
| 9 | 10 | 11 |12